Fransisca Susan, Nadia Amalia & Nadia Fadhila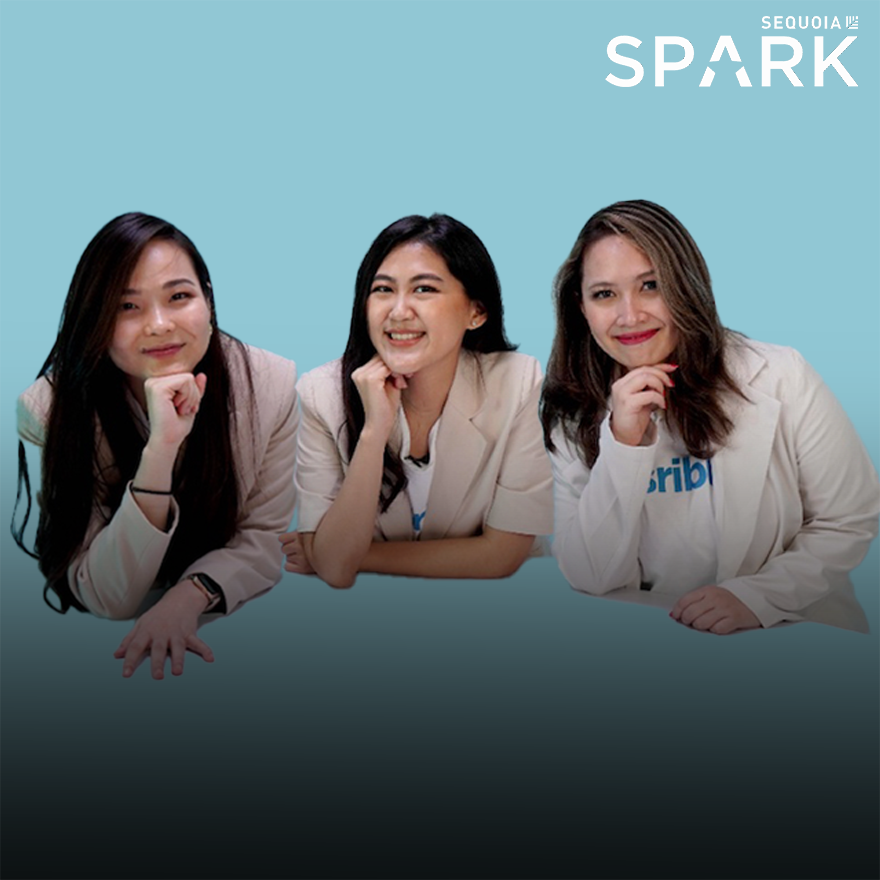 "Small contributions can achieve the biggest financial goals."
Company: Sribuu
Founded: 2021
This powerful belief drives the founding trio's journey of building Sribuu, a personal finance management platform that provides a 360-degree overview of finances for young Indonesians. Co-founders Nadia Amalia, Fransisca Susan, and Nadia Fadhila, having closely experienced the impact of the lack of financial literacy and the right tools to manage money, launched Sribuu with the mission to empower people to achieve their financial goals through small incremental steps.
"I decided to focus on the personal finance space when my family lost my education fund. That's when I realised that financial know-how is not only about becoming rich but also about protecting your dreams. It is about how to manage money and finances. This realisation was my turning point at the age of 17, and that's when I started studying personal finance with the desire to build something in this space," says Amalia.
One of the early steps in this journey was helping millennials and Gen Z in Asia who are not able to reach their financial goals, like buying a house or saving up for emergencies, become financially literate. At the same time, seeing their friends and family go through financial problems, they felt there is a big opportunity to build something that can create a deep positive impact in the lives of Indonesians. "Young Indonesians overspend their income by 10 to 20% and only 30% of them are able to purchase a house," says Fadhila.
For Amalia, it's not just literacy that people need. "When it comes to implementing the learnings, we realised that people easily get distracted with offers and discounts and start overspending again. That's why we've designed Sribuu as a platform that helps people build a habit of saving and stay committed to it."
Susan, on the other hand, realised the need for easy-to-use personal finance and money management apps when she moved to the US to pursue her PhD and discovered that she isn't very good at managing her own money. "I started downloading all these apps and realised that technology can be used to truly democratise finance and make it accessible."
Recalling a memorable moment from the early days of Sribuu, Susan shares, "we created a Google form for people who are interested in our app to track their expenses and transactions. We didn't think that a lot of people would sign up as we never really marketed it, just shared it via contacts and it spread via word-of-mouth. But over a thousand people signed up within seven days and that's when we knew that we're onto something."
Sribuu makes it easy for Indonesians to understand their financial condition by aggregating their financial accounts into one place. It helps users to save more money by identifying unnecessary expenses and giving personalised spending recommendations driven by AI to help them to save more money. Since the launch in 2021, Sribuu has amassed over 80,000 users, many of whom are women and small business owners.
Nadia A and Nadia F are based out of Jakarta, Indonesia where Sribuu is headquartered while Susan is pursuing her PhD at MIT in the US.