Anisha Aibara & Anusha Ramakrishnan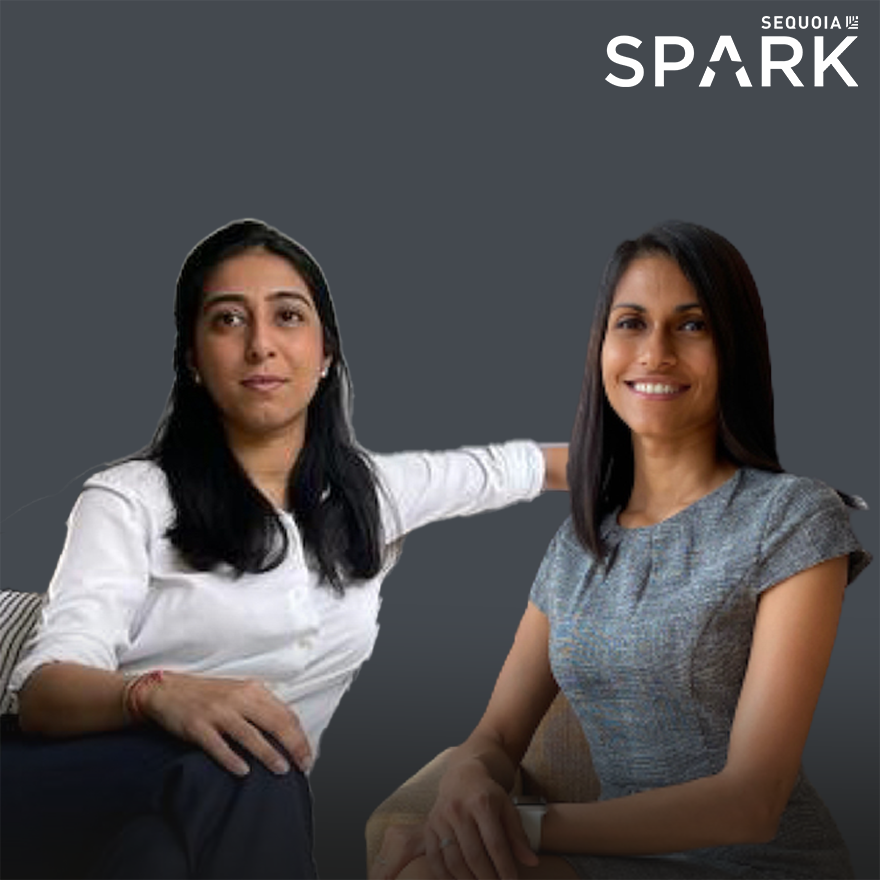 "Our mission is to take every borrower and turn them into a saver in this country."
Company: Jify
Founded: 2021
Realising that 70%+ of Indians live paycheck to paycheck and resort to high interest bearing loans, Anusha Ramakrishnan and Anisha Aibara co-founded Jify, a simple app for employees to instantly access, track, save and manage their pay. Their core offering solves the short term liquidity gap between two paychecks, giving employees an alternate option to taking high interest rate loans for the short term.
When both founders started their careers more than a decade ago, their salaries were quite low. But at that time their aspirations were more modest compared to today's generation. And they also had the advantage of relying on family members for extra funds when needed.
Says Anisha, "when we spoke to the young blue, grey and lower white collar employees, we found that many don't have the ability or privilege to borrow from friends and family. They end up taking loans at 2-3% interest rates which is unaffordable. We believe that every employer should give their employees the power and the freedom to choose when they want to take their money for the days that they've already worked, as well as some additional funds in times of greater need."
Having interacted closely with grey and blue collar workers during her time in the Social Sector, Anisha got to understand in depth how they think about money. She realised that they don't think about building wealth or putting money aside for long term goals. This is in large part due to the leakage along the way – e.g. interest lost on short tenure borrowing. Additionally, they feel that finance is a big black scary box that they don't want to open. By unlocking earned wage access combined with day-to-day money management, Jify aims to be the financial benefit partner for the employee workforce in India with the goal to make every borrower a saver.
Both founders come from families of entrepreneurs. Anusha's 80 year-old grandmother and entrepreneur who, till date, goes to the office to keep a tab on things, is a constant source of inspiration for her.
"It's a very powerful message to me that as a woman in a very male dominated world, it's important to forge your own path, not be knocked down or not be held back by anything, and that's the reason why even in my career choices, I always chose the path that was often male dominated. But I never felt intimidated, instead I felt empowered by it."
Jify is a simple app that helps employees build financial resilience by giving them complete flexibility and access to their earnings in real-time. It focuses on building long term financial wellness and also offers additional benefits via a prepaid card (with rewards, easy budgeting, multi-wallet payments), credit builder and financial management tools. To employers, Jify provides a cloud-based platform with a focus on driving financial well-being for employees, and retention.
Before launching Jify, Anusha worked with Citibank and prior to that at The Royal Bank of Scotland providing advisory on FX Markets while Anisha has experience across management consulting (Bain & Co), investment banking (Axis Capital) and growth investing in emerging markets/DFI (Actic, CDC). The founders are both based in Mumbai, India.