The Rebound Net: A Story of Virat Kohli's Dedication
ByGV Ravishankar
PublishedNovember 17, 2023
Growth lies in stepping out of our comfort zone and doing something that, in the moment, makes us uncomfortable but expands our competence and confidence.
A record 90,293 people filled the stadium at the Melbourne Cricket Ground—the fourth highest attendance for a cricket game and the highest with the host Australia not playing. The stadium was singing "Chak De India" following India's extraordinary chase to victory against Pakistan at the T20 World Cup in October 2022. A total goosebump-inducing moment!
This was yet another game where Virat Kohli, the former captain of India's national cricket team, led the country's victorious chase from a near impossible situation of having to score 28 runs from eight deliveries. Virat is the magician who pulls off these miracles—or is he?
Statistics show how special Kohli is at chases: He has the highest one day international (ODI) average of 65+ runs when the team is playing second. He also has the highest number of ODI hundreds while chasing—27 of them—of his record of 50 hundreds in ODI (surpassing the all-time-great Sachin Tendulkar but in 173 fewer innings)! What an extraordinary cricketer!
Obviously, I am writing about this at a time when the World Cup 2023 fever is high and India has done well in the league games to be unbeaten so far in 10 games. But my curiosity about Kohli's performance goes back a long way. I have to admit that he wasn't among my favorite cricketers until a few years ago. I have been a fan of MS Dhoni for over 15 years. Dhoni is India's most successful cricket captain with several world cup victories to his name (in fact, he's the only captain globally to have all three major ICC trophies!). He's also the leader of the Chennai Super Kings, a terrific IPL team (#whistlepodu), and hence I was super biased.
My admiration for Kohli started ever since I heard Rahul Dravid talk about him at an event we had invited Dravid to six or seven years ago, when Peak XV was still Sequoia Capital India. Dravid, himself one of the game's many greats, spoke to us and a number of founders at the event about the many leadership lessons he's learnt through cricket. Amongst the lessons he shared with us, one struck a chord with me deeply and that was about the story of the rebound net.
A rebound net is a piece of training equipment used by cricketers (and footballers) to improve their skills at fielding and catching the ball. They are very popular in fielding drills and can also be used solo when cricketers want extra practice. Some of you would have seen this ahead of an IPL game you may have watched.
This net is sometimes referred to as a 'crazy net' for good reason. It's quite unpredictable. You throw the ball at it and the ball bounces off the net in an unforeseeable manner, making the net a challenging piece of equipment to train with. What's more, the closer you are to the net and the faster you fling the ball, the faster the ball returns to you like a speedy projectile with an unpredictable direction.
The beauty of the rebound net lies in the fact that to an extent you can control how challenging you want the session to be, how much you want to push yourself. You can stand further away from the net to allow yourself more time to catch the ball coming back at you or you can throw it slowly, and it bounces back slowly as well. By manipulating the distance and speed of your throw, you can make the drill easy or challenging.
Dravid, referring to his time as a coach at IPL, mentioned that each player is given time to practice with the rebound net. This is usually unsupervised, and most players would train as if they had to tick a box. But Kohli isn't like most players!
In Dravid's opinion, Kohli was destined for great success because of his willingness to take on challenges while training. He briefly talked about how Kohli was often the only player who would throw the ball at the net fast and from close quarters, challenging himself to face its unpredictable behavior. What's more, he would do that for the full practice period, making it a significantly challenging session.
Notably, this was when no one was watching Kohli. He would make the most of his practice session and pushed himself to truly benefit from the experience. It is then no surprise that Kohli relishes challenges thrown at him and is considered one of the best chasers in the history of the game!
This reminded me of an extract from the book The 50th Law co-authored by Robert Greene, the author of the popular book The 48 Laws of Power, and the rapper, 50 Cent. It reads:
"If you view everything through the lens of fear, then you tend to stay in retreat mode. You can just as easily see a crisis or problem as a challenge, an opportunity to prove your mettle, the chance to strengthen and toughen yourself, or a call to collective action. By seeing it as a challenge, you will have converted this negative into a positive purely by a mental process that will result in positive action as well."
We all have times when we are not in 'game mode' and when given the opportunity to hone our skills, our general temptation is to take it easy to reserve our best efforts for game mode. But the learning for me from Kohli's rebound net story is that every opportunity to challenge ourselves in non-game mode is a chance to improve our skills because the motivations during those two times can be different. When in game mode, we want to win. But when we are not in game mode, we have the opportunity to push ourselves and focus on improving our skill set.
We know that growth lies in stepping out of our comfort zone and doing something that, in the moment, makes us uncomfortable but expands our competence and confidence. It's true for work as it is for our workouts! Those last few reps that feel challenging are the ones that lead to muscle growth. This is why hiring a trainer works well for fitness, and hiring a coach works well for us to become better leaders. They know how to push us out of our comfort zone to deliver growth.
Demonstrating discipline, dedication, and determination, Kohli remains an excellent example for each of us as leaders and founders of what it takes to achieve at the highest levels. The difference really comes down to how close we stand to the rebound net in our own lives and how much we challenge ourselves to improve with each opportunity given to us. It's not just about the hours we put in, it's about taking on challenges at work that help us grow in our areas of expertise!
The difference really comes down to how close we stand to the rebound net in our own lives and how much we challenge ourselves to improve with each opportunity given to us.
Here are three articles I found interesting over the last few weeks:
In Take a Wife … Please! Why are married people happier than the rest of us?, Olga Khazan digs into research that suggests married people are happier than single folks and proposes a couple (pun intended!) of hypotheses around why this may be the case. This finding seems to be in conflict with popular portrayals of how single folks live it up and then "settle down" once they enter the institution of marriage.
RIP Goldman Sachs takes us through the more recent happenings at the blue-blooded investment bank and argues that the institution's best times may be behind it. I have known Goldman to be the most aspirational job when I was on campus at IIMA (almost 20 years ago), and it continues to attract the best talent. Personally, I wouldn't write off such institutions. They are still great talent magnets and I wouldn't bet against great talent!
Strange Ways AI Disrupts Business Models, What's Next for Creativity & Marketing, Some Provocative Data by Scott Belsky is a good read if you want to understand what to watch out for in the creative fields with the rapid advancement of AI. The article presents some nice arguments on how new business and pricing models will need to evolve as time-based pricing will give way to other models now possible with AI tools.
If you have time for longer reads, here are two books I'd recommend: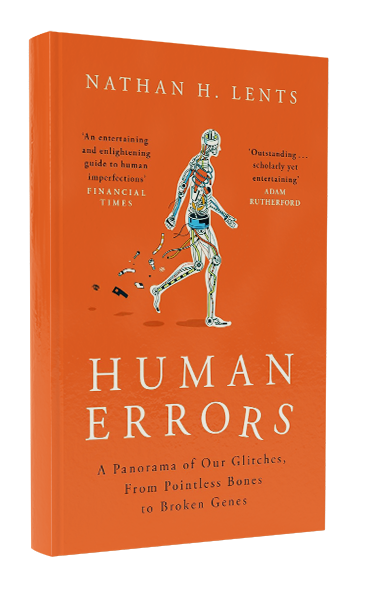 Human Errors: A Panorama of Our Glitches, from Pointless Bones to Broken Genes – by Nathan Lents
I always look at biology to learn more about the most advanced and efficient systems in the world. This book is an interesting perspective on the imperfections in the human body—the choices evolution has made in designing it, and how we are all still very much a "work in progress".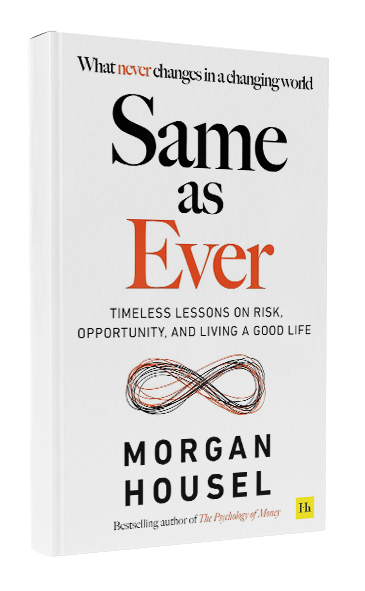 Same as Ever: Timeless Lessons on Risk, Opportunity and Living a Good Life – by Morgan Housel
Morgan Housel is a master storyteller. If you have not read his Psychology of Money, I would recommend you read that first. If you have read it, then you probably need no convincing to read his second book. This one is built around his blog posts, but it's worth reading to enjoy his ability to bring to life some of the ways the world works, why some things never change, and why betting on those could be good business judgments.
Do write in at gv@peakxv.com if any of my interests intersect with yours! Click here to read more articles on Peak XV's blog. For more editions of Connecting the Dots, click here. I'm also on LinkedIn and Twitter.