Zuper: Business in a Box for Contract Service Professionals
Anand Subbaraj, Raghav Gurumani, Karthik V., and Vijay Narasiman have an ambitious vision of digitizing contract services, and we're thrilled to partner with them on this journey.
Shailesh Lakhani and Navendu Sharma
Published January 21, 2022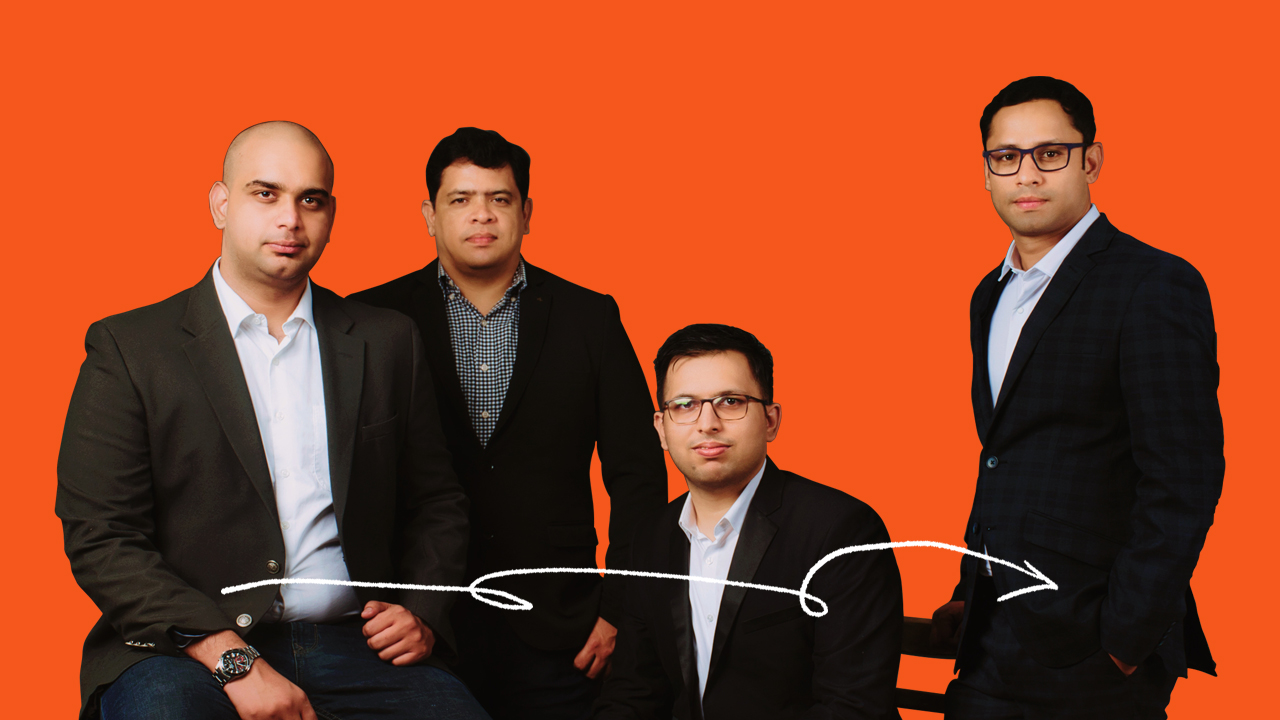 We all know how painful it can be when a cooling system breaks down at work, or when we need to get electrical work, plumbing repairs or a deep spring cleaning done at home. The average US household spends over $3,000 every year across a variety of similar home service and maintenance expenditures. Over 4 million technicians deliver more than $400 billion worth of these services annually in the US. The market is surprisingly large.
These small businesses have been underserved by software tools. Most still run their day to day operations using a patchwork of excel sheets, logbooks, and messaging apps. COVID exposed the inefficiencies of their manual workflows. With the world working from home, spending on home improvement grew dramatically, as did expectations of an on-demand service experience. What's more, many small contractors were struggling to manage a remote workforce in the absence of a smart field service management solution. The Industry was ill equipped to navigate this shift in the operating environment. A similar broken experience led to the birth of Zuper, an intelligent workforce and customer engagement platform for organizations to digitize and optimize their field force.
Anand Subbaraj had to jump through hoops to get a newly purchased refrigerator installed at home. At first, he couldn't find a service professional and when he finally did, scheduling, work delivery, and payments experience proved excruciating. While most people would have forgotten about the ordeal, Anand saw the opportunity to transform an industry. He left Microsoft after a decade and joined forces with Raghav Gurumani, Karthik V and Vijay Narasiman to start Zuper.
After initial success in India, the team decided in January, 2021 to zero in on the larger US opportunity and since have scaled rapidly. Customers are hooked on Zuper's product: an average user spends over two hours every day on Zuper, processing orders and managing field teams. Zuper's tip of the arrow is a software solution to manage field service professionals. While the entry point is a tool, Zuper's long term vision is to build a platform to digitize the end to end workflow of contract service professionals, including booking and scheduling, order and inventory management, marketing and loyalty, and payments and credit.
Today, we are excited to announce that Sequoia Capital India is partnering with Zuper as part of its Series A fundraise. Anand, Raghav, Karthik and Vijay have an ambitious vision of digitizing contract services, and we're thrilled to partner with them on this journey. The company is recruiting across functions both in India and the US. Please reach out to us or the team if you want to join the mission.