WATI: Bringing WhatsApp From the Consumer Space Into the Business World
WATI, which helps small businesses manage WhatsApp customer communications across all their teams in one place, is poised to help tens of millions of SMBs across the world grow.
Abheek Anand
Published December 8, 2021
By Abheek Anand and Pieter Kemps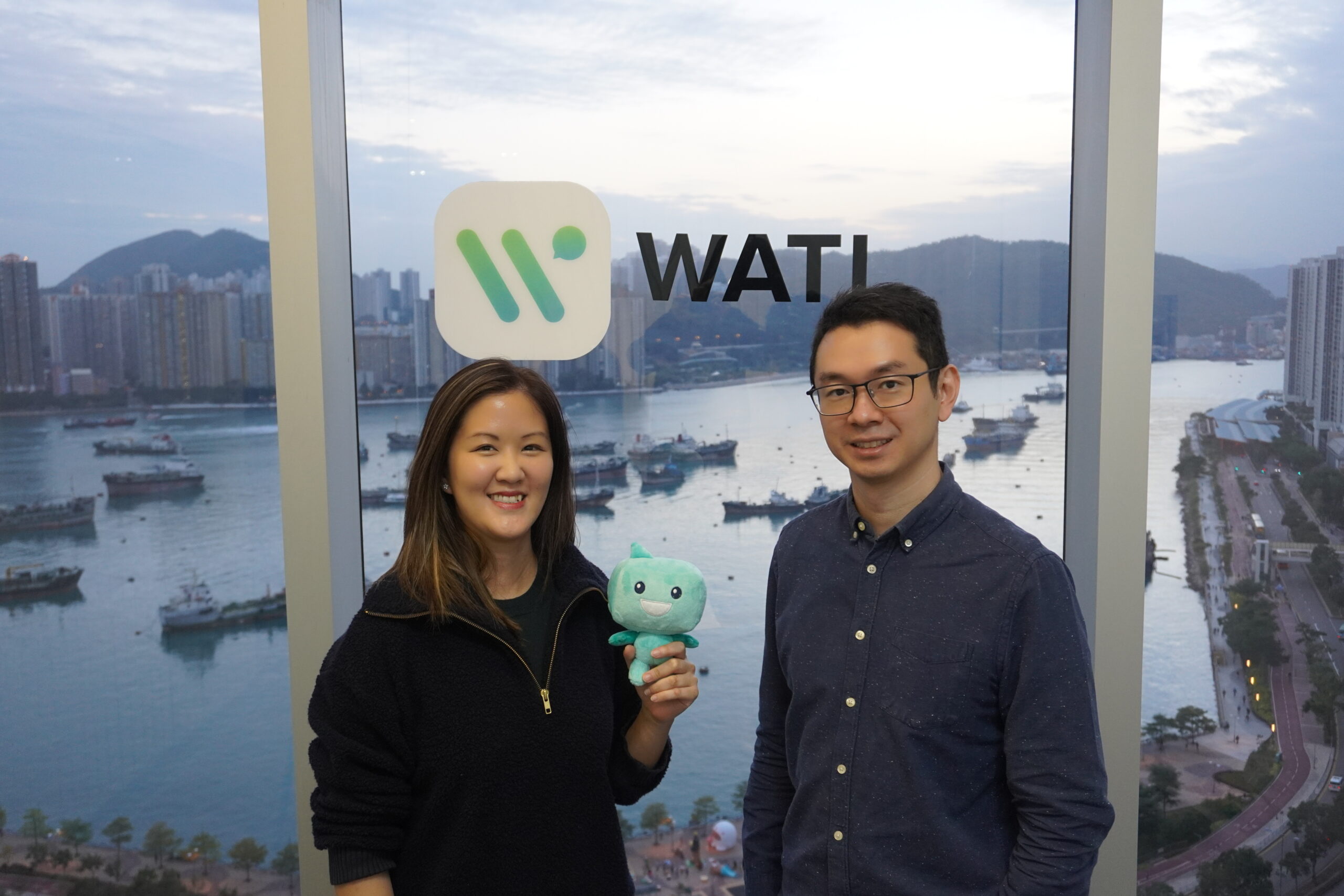 Over two billion people use WhatsApp every month to connect with each other. Messaging is the most pervasive way people connect today, and businesses around the world are starting to realize it is also the most effective way for them to communicate with their customers. These channels work so well that Gartner predicts that a staggering 80% of customer service organizations will move from native apps to messaging as their preferred way to communicate by 2025. While many successful startups have been created to help enterprises achieve this shift, tens of millions of SMBs globally are left underserved. They use WhatsApp in their personal lives many times a day, but have struggled to find an easy-to-use platform that can help them manage their communications with their customers.
Enter Ken Yeung and Bianca Ho, who started WATI.io in 2020 to address this pain point. WATI helps small businesses manage WhatsApp customer communications across all their teams in one place. Small businesses globally use the platform as the one place to engage with their customers – to do more effective customer support, to help send marketing messages to their customers, and to drive more sales conversions online. They love the product because it is easy to get started, to automate common workflows and responses, and to share access across teams, all in a simple consumption-based SaaS pricing model.
We first intersected with the company when they applied for the Surge program. We often get 1,500+ applications for Surge and need to evaluate all of these individually. In situations like that, it is important to have a prepared mind. What trends do we see? What thesis are we investing behind? In this case, we had observed a trend of rapid SMB SaaS, led by easy-to-use mobile products with a product-led go-to-market engine, and had developed a thesis around companies that build on top of existing platforms with meaningful distribution. With that as a backdrop, WATI's application immediately piqued our interest. They were built on the WhatsApp Business API, and were already being used by SMBs across many countries with a highly effective digital GTM approach.
When we looked deeper, we connected with the simplicity of the product demo, the massive global market opportunity, and a strong "why now". And we clicked right away with the founders. Ken and Bianca are always on the ball: smart, motivated, prepared, and hyper responsive. So much so, that we were inspired to write a LinkedIn post about the importance of speed and bias for action – qualities that Ken and Bianca demonstrated in spades – before even closing the investment. Surge decided to lead the Seed round and WATI joined Surge05.
Since then, their strong bias for action has helped WATI outperform all their plans. While the company has been operating at break-even for a while, Ken and Bianca are now scaling up their investments in team, product, and go-to-market to truly capitalize on the global market opportunity. While all of these are exciting, we are most excited by the directions in which the platform can take in the future. WhatsApp will continue to be the pervasive communication platform of the future, and WATI has a chance to help businesses create product enhancements that can help tens of millions of SMBs across the world grow their business by engaging more effectively with their customers. WATI is not only a customer engagement tool on WhatsApp; it's a cornerstone for building trust with customers.
Today, we are thrilled to announce that Sequoia Capital India has deepened its partnership with WATI, leading the Series A in the company. The WATI platform has grown rapidly and efficiently in recent months. The number of paying customers has grown by 4x and revenue by 5x since joining Surge in June, all with terrific unit economics and strong customer love. In a recent conversation, the founders mentioned that they were already starting to do product demos in five different languages, have customers in over 50 countries across six continents, and are managing tens of millions of messages every month.
WATI is currently hiring across the board. Please ping us or find out more here!