Truecaller IPO: Making communication smarter, safer and more efficient
Truecaller has listed on the NASDAQ in Sweden in the country's largest technology IPO. Congratulations to Alan, Nami and the Truecaller team on this incredible milestone.
Shailesh Lakhani
Published October 8, 2021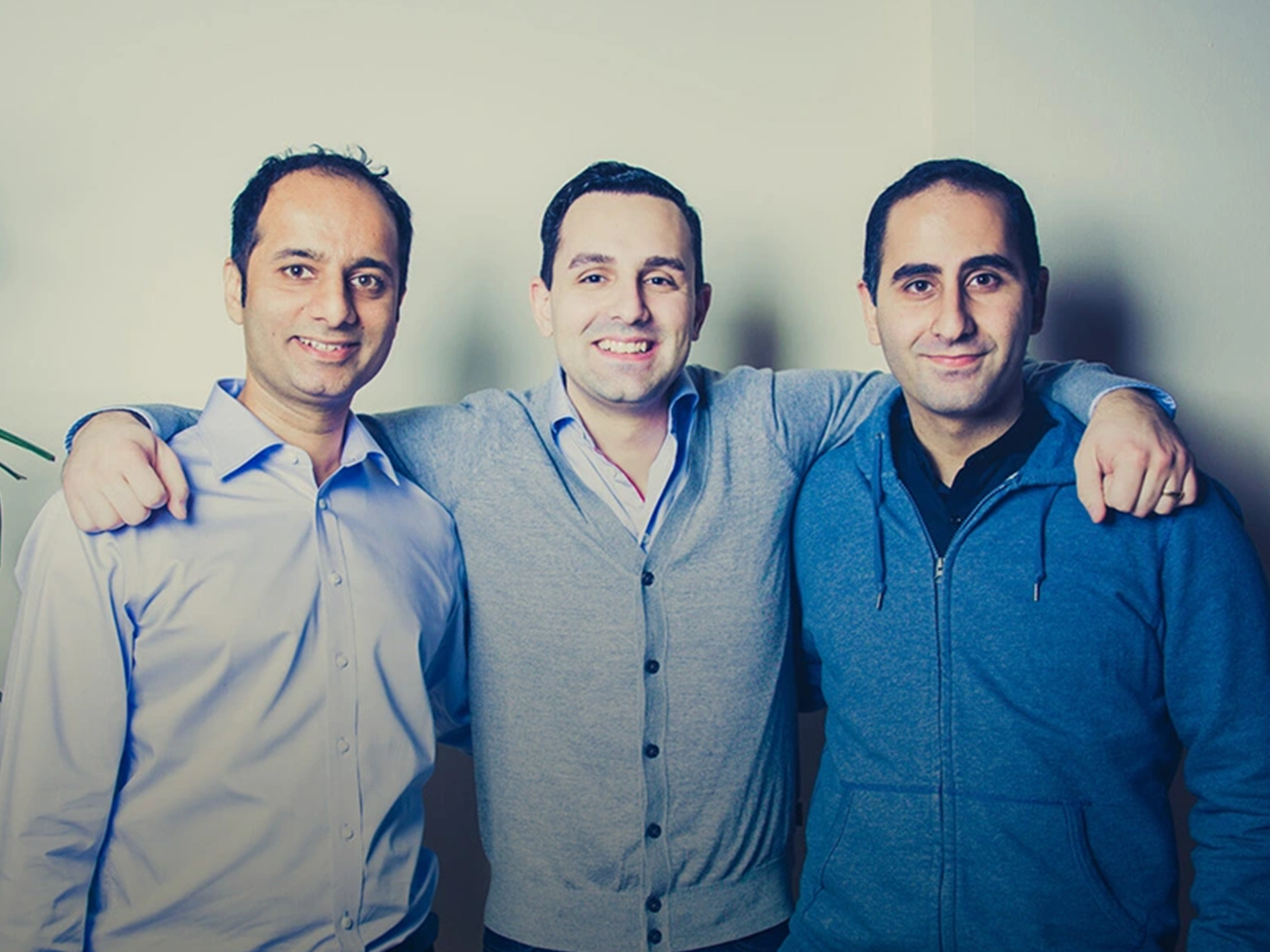 Nami Zarringhalam and Alan Mamedi grew up in Stockholm as immigrant kids with family and friends abroad. They often received calls from numbers they didn't have saved in their phones and wondered why there wasn't a way to know who is calling you before you pick up.
So in 2009, they built an early version of Truecaller on Symbian "smart" phones. Within five days they had 10,000 downloads. Within five years the app was on 10 million phones all over the world. The growth hasn't slowed down since.
Truecaller, which today has over 280 million monthly active users, is a great example of having the right idea at exactly the right time. When smart phones started to take off worldwide, so did the level of spam messages, unsolicited calls and fraud.The app hit a particular a sweet spot in mobile-first markets, where millions of consumers were coming online for the first time, and scammers and marketers were snapping up contact lists at a frenetic pace. Truecaller, which helps users save time and avoid fraud, has turned into an indispensable platform for both consumers and businesses.
We were first introduced to Truecaller by a friend in Stockholm in 2012, and a year later our team in Bengaluru noticed the app was trending on Google Play Store in India. When we looked around, we saw many of our friends, family members and colleagues using Truecaller. Whenever anyone got a new phone it was amongst the first apps they'd install; your phone felt naked without it.
WhatsApp, which was backed by Sequoia Capital, had shown the power of the smartphone contact book as the most important social graph. Truecaller fit perfectly with that theme. So in the summer of 2013 we made up an excuse that we'd be in the neighborhood and got on a plane to Sweden to meet Alan and Nami.
In 2013, Sequoia Capital India led Truecaller's Series B round – one of the firm's first partnerships outside India. Since then, we've worked closely with Truecaller to build a team now based as much in Bengaluru as it is in Stockholm.
While Truecaller found product market fit early on and user growth never really slowed, many couldn't see how the startup could make money. However Alan, Nami and the team went on to build an incredibly solid business with an extremely healthy cash flow. Along the way, they found many more paths to create value for consumers and businesses than we had ever imagined in the early days of our partnership. Years of hard work by the team put the company on a growth trajectory that only continues to accelerate, and the focus is now on much larger horizons than anyone had ever dreamed.
I've worked closely with Alan and Nami for many years, and every interaction reminds me that they're truly product and user obsessed at the core. I've shared more than a few bugs, being a beta tester of Truecaller over the years, but an incident a few weeks ago highlighted how the founders have not lost their DNA. I had called to discuss some items around the IPO, and let them know I'd found a minor bug. While the IPO issues could have been seen as more important, Alan took the time to understand the fault, mobilize the resources to chase it down, and was as concerned about how it might impact users as he was eight years prior around similar incidents. The idea that the smallest details matter, the user is paramount, and focusing on the user experience is what drives long term value, is something that this team reminds us over and over again.
Today, Truecaller listed on the NASDAQ in Sweden in the country's largest technology IPO. Congratulations to Alan, Nami and the Truecaller team on this incredible milestone. It's been an honor and inspiration to see how you have grown from an underdog to a category creator. We at Sequoia India are sure you will continue to raise the bar on making communication smarter, safer, and more efficient for users all over the world.