The curious tale of India's first craft beer
While most consumer categories in India have seen upstart challengers emerge, the beer segment had seen nothing until Bira came along. When we met Ankur, it quickly became clear he had a product had a strong differentiation, a thoughtful approach to distribution – and a nimble marketing plan.
Team Sequoia India & Southeast Asia (now known as Peak XV)
Published June 15, 2018
I first met Ankur Jain in 2011, after he'd sold his healthcare startup in the US and returned to India to embark on a plan to import and distribute craft beer. Sequoia India chose not to invest in his distribution business, but we decided to stay in touch. Ankur had a ton of passion and that seasoned grit you often see in second-time entrepreneurs.
Two years later, Ankur met me in a Starbucks cafe and pitched a new business: he was going to launch Bira91, a craft beer "Imagined in India".
It was a little crazy – and totally counterintuitive. Craft beer, globally, is usually premium tier, appealing to urban hipsters in large markets that consume a ton of mass market brew. India is a whiskey market that, historically, has not been big on beer.
It's a regulatory thing: most markets tax liquor based on the percentage of alcohol, but India's liquor tax is flat. That drives price-sensitive consumers in this emerging economy towards hard liquor, which delivers more bang for their buck. What's more, you can't advertise alcohol in India in print, radio or TV, making it hard for niche products to make inroads.
None of that fazed Ankur. Bira's MO was to offer a superior tasting product at an acceptable price point, filling an untapped sweet spot between Indian brands and expensive imported beer. Ankur planned to drive distribution through bars and restaurants – to build awareness and let consumers experience the brand. He spent a lot of time during our coffee explaining the payback period of draft taps. I liked the fact that Ankur's product had a strong differentiation, and appreciated his thoughtful approach to distribution. But truth be told, he had me at his marketing plan.
The branding was so well-thought through, and everything about it was fresh and cool. Bira is a popular generic word for beer, and 91 is India's country code; the name was designed to roll off the tongue and fuel pop culture pride. The logo, a reverse B with a monkey as the mascot, projects a spirit of rebellion against the conventional. What's more, he had a clear strategy on how he aimed to use digital marketing to build an emotional connect between India's young, irreverent, tech-savvy urban consumers and the brand.
While most consumer categories in India have seen upstart challengers emerge, the beer segment had seen nothing until Bira came along. Although India's beer sales are relatively low on a global scale, it's still a market worth $7 billion. It was a large category that was screaming for product and marketing innovation. The success of micro-breweries in Bangalore and Gurgaon, which made and sold craft beer, were clear indications that consumers were loving the craft category. But the micro-brewing business model is difficult to scale. Ankur had a plan that could scale up rapidly.
The Sequoia team conducted a blind product test as part of the pre-investment dilligence and the results were strikingly good: we seldom see such love for a new consumer product. In October 2015, nine months after Bira was launched, Sequoia India came on board.
IMAGINED IN INDIA
Ankur launched with Bira Blonde lager, which is cheekily described "a refreshing contrast to insipid mass-market beers", and Bira White Ale, pitched as an "all day craft beer" that's "mixed with barrels of passion".
The idea of 'flavourful beers for the new world' was ripe for this market. It felt like the Indian consumer had so far been deprived of good quality beer. India has seen limited innovation on the product front and most discerning consumers move on to other spirits over time after starting with beer. Now, I see a ton of people – including myself – switching from single malt to Bira91 as their primary drink.
The products were initially brewed in Belgium and imported to India. Consumers loved it, but the pricing was a hurdle to trials. When Sequoia India came on board, the plan was to shift production to India. While Ankur scouted for facilities, he began pricing the product as though it was being made in India to test future demand. While this meant the company lost money on every bottle sold, it allowed a much larger set of consumers to taste the product. There was an incredibly positive response, which showed us that potential market at the lower price point was huge.
This transition to domestic brewing, however, threw up some challenges. The process took about four months more than was anticipated after a deal to acquire a brewery in Haryana fell through. That miscalculation led to serious supply shortages. The consumers were upset and this 'dry' period really tested the resilience of Ankur and his team, who faced tough questions from channel partners. I knew we would get past this 'growing pains' stage; the upside was that it helped the startup team build some growth muscle. Entrepreneurs often get caught up in day-to-day firefighting; this tough stretch forced the team to step back and develop a five-year plan on various aspects of the business – like supply and talent as well as marketing and capital. Some folks even accused the company of creating 'artificial shortage' to boost demand!! It was a silver lining, in a way, that even a crisis came off as a smart marketing gimmick.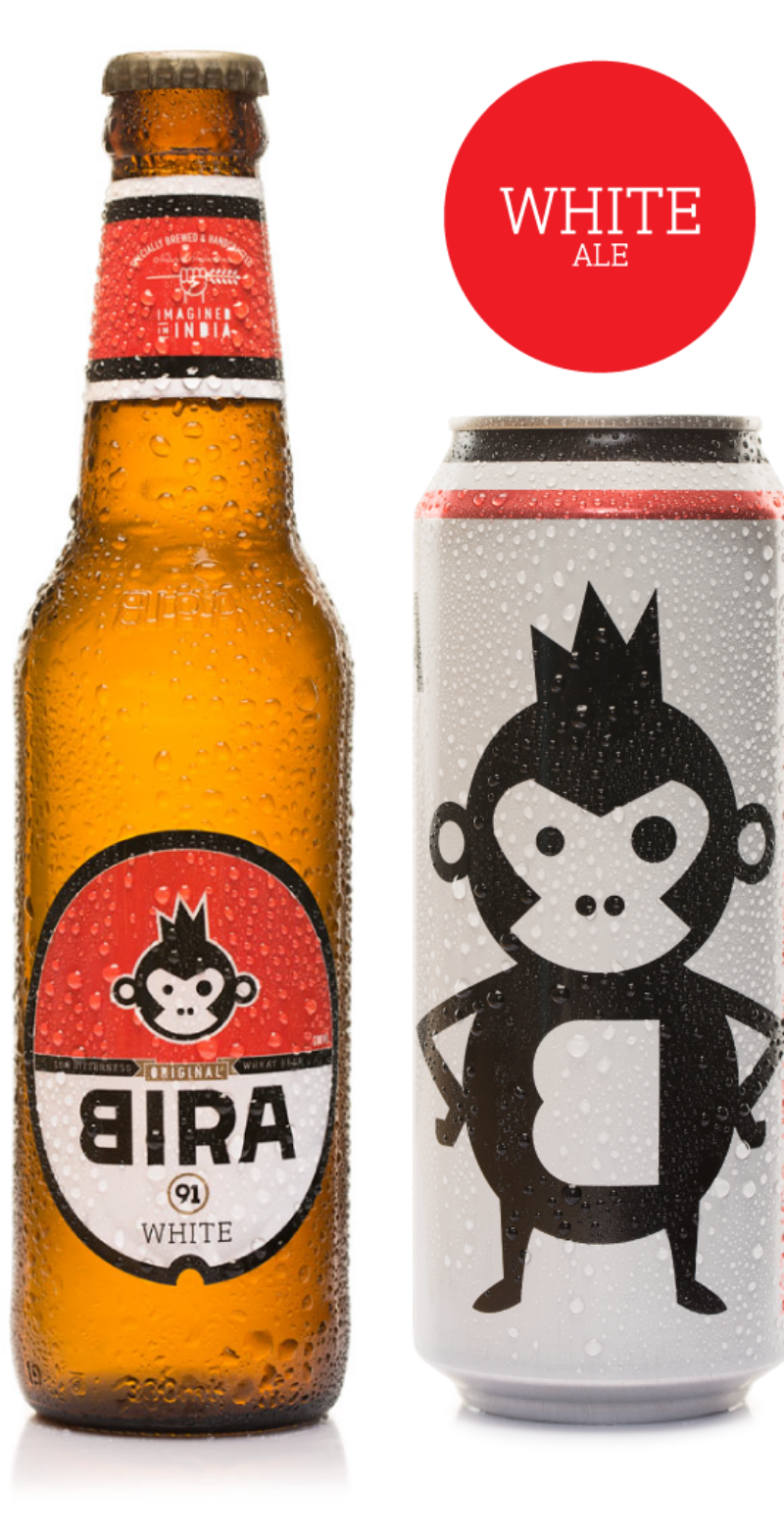 In July 2016, Sequoia India made a second investment and Bira started brewing in Indore, Madhya Pradesh. Bira expanded its product portfolio to include Bira Lite, Bira Strong and The Indian Pale Ale, reclaiming the name for a type of UK-brewed beer that was exported to India during the colonial era. A second facility in Nagpur started production last month.
While many Indian consumers will focus on pricing and alcohol content, Ankur based his business on the belief that there are a large group of consumers who will pay more for superior quality product and a 'cool' brand that they can associate with. He liked to say, from early on, that young Indian consumers are willing to choose 'taste over testosterone'. Testosterone has long been part of the branding and positioning for incumbent beer; Bira's, in contrast, speaks to a more irreverent, urban young consumer.
The Bira team has been particularly creative at digital marketing. In September, they launched Hot Stuff, an eight-episode web series that sent well-known foodies Rocky Singh and Mayur Sharma on the search for the hottest chillies and cuisines across India which, of course, the duo pair with Bira 91. The series drew over 4.5 million views.
They've collaborated with restaurant search and delivery app, Zomato, as well as with Saavn, a music app, creating a series of playlists, such as the Brew playlist, Asal Hustle by Bira 91 and the Bira Hip Hop Channel. In November, the company launched Bira Free Flow, a 360-degree hip hop platform that will span live music gigs, a web series, and partnerships with Indian hip hop acts to produce original content for Bira's channel. One of the first artists they've signed on is Delhi-based rapper Prabh Deep, who has just launched his first album "Class-Sikh".
The love for the product and brand is immense, and it's been incredible to watch its cult status grow. It is very satisfying to stand at a bar and see consumers insisting on Bira even when the bartender is pushing some other brand. Another highlight for me: when Mint's "Cranky Consumer" columnist Priya Ramani proclaimed last year that Bira is her beverage of choice, and wrote about how the brew's bottle caps, which feature the Bira monkey, had acquired cult status on Instagram. For me, the most gratifying moment was when a young cousin, who is an early adopter of 'cool' products, very proudly introduced Bira at a family event.
Bira has done a fantastic job in building the brand in a short time frame. This is due to Ankur's clarity, his understanding of the gap in the market, and the team's ability to craft the right proposition to best capture that opportunity. It's early days yet, but it's exciting to see that Bira is now the premium beer of choice for target consumers in several key cities.
I'll raise a glass to that.