Southeast Asian SaaS Is About To Hit Prime Time
In the coming years, we expect many strong players to emerge in this region with innovative models optimized for our growing, MSME-centric economies.
Team Sequoia India & SEA
Published December 10, 2021
By Pieter Kemps, Anni Cai and Vanessa Khoo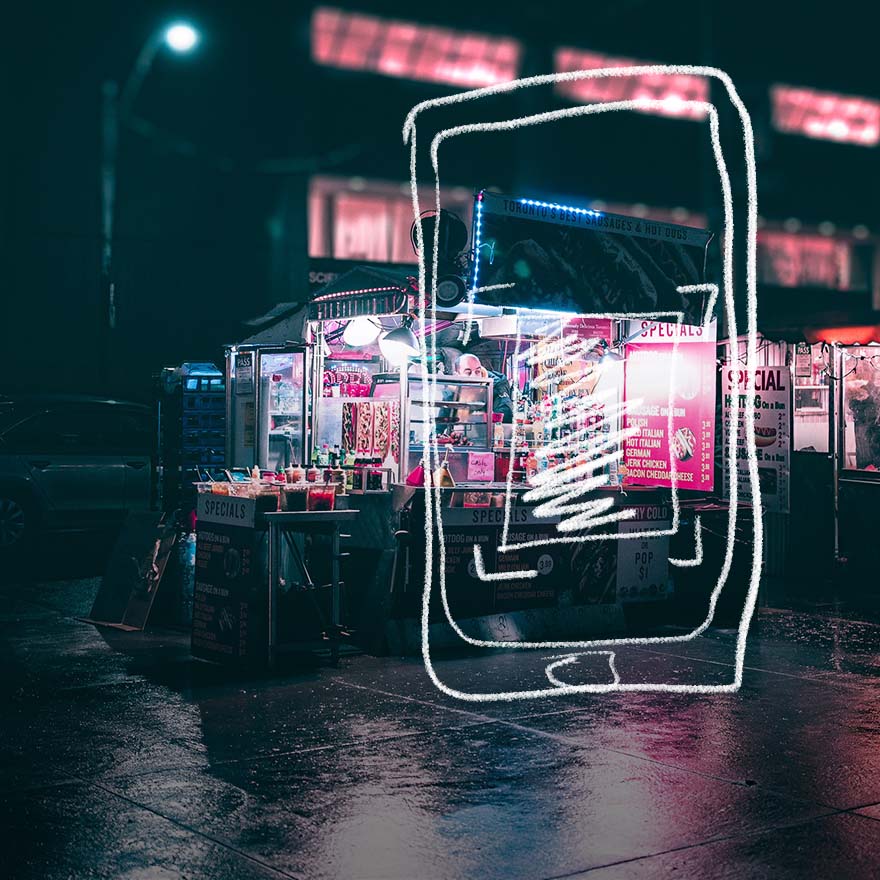 The US and Europe minted 149 new SaaS unicorns last year. India boasts 10 SaaS unicorns¹, including Freshworks, the first to IPO on Nasdaq. Meanwhile, Southeast Asia only has three SaaS unicorns, and fewer than 20 SaaS startups at Series C and beyond².
But that's about to change. We believe Southeast Asia's SaaS sector is at an inflection point, with enormous opportunity opening up from three key drivers.
1. Localization of global models. While not every model that's winning in other regions will have the same relevance in SEA, there is room to adapt or localize global models in spaces that are being shaped by the same underlying trends, such as remote work, supply chain digitization, and open banking–just to name a few. The remote work category, for example, has already created multiple US-based unicorns like Deel, Remote, and Papaya Global, and Southeast Asia and the broader APAC region's popularity as a source for remote talent underscores the opportunity for a homegrown player like Multiplier with deeper regional knowledge and network.
2. e-commerce enablement. Southeast Asia is home to a large, young, digitally native population, and the region's online economy, which was valued at over $170 billion iGMV in 2021³, is forecast to hit $360 billion in 2025. This has spurred the rise of e-commerce enablers catering to different segments of merchants. Some focus on big brands, such as Epsilo, an e-commerce SaaS startup that helps drive effective marketing spend onto horizontal marketplaces like Shopee, Lazada, Tokopedia. Others focus on smaller e-commerce merchants or social commerce, addressing different functions in the e-commerce value chain. These include marketing / top of funnel discovery, "Shopify-lite" online storefronts, logistics and fulfillment, payments, and customer service, such as Tokko by Bukukas.
3. Digitization of micro, small and medium enterprises (MSMEs). SEA is home to approximately 95 million MSMEs contributing $1 trillion to $1.5 trillion USD in annual GDP (~40% of the region's total) and employing ~70% of the workforce. While they have previously made do with manual processes, Covid-19 has forced them to hop on the digital transformation train. Instead of cash collection, merchants are now using POS systems like Moka for e-wallet payments while also simplifying order and inventory management. And in lieu of paper bookkeeping, Indonesian warungs can rely on digital ledgers like Bukukas to handle budget planning and inventory management.
We'll now dive a bit deeper into this last trend: the digitization of MSMEs. For the millions of MSME owners and small e-commerce merchants, digitization starts with the most vital functions. To vie successfully for their customers' limited budgets, SaaS tools must generate quick and direct impact on the MSMEs business and Profit & Loss account. On the revenue side, it's predominantly tools that facilitate customer discovery (e.g. Ecomobi), check out and payments (e.g. DurianPay, Moka), and inventory management (Milky Way AI). On the cost side, we see a big focus on accounting (e.g. Bukukas) and HR (e.g. Swingvy, HrEasily and Wagely).
The shrewd reader will note that all of the above has US/European precedents–so what's stopping those global players from expanding to SEA? The truth is, adapting a product geared towards enterprise clients in a developed market to MSME clients in a developing market is more difficult than it looks, because the design priorities are often at odds. SEA's homegrown SaaS solutions tend to be low cost, no frills, self-service products that grow via organic or low-cost marketing and leverage local platforms and tools. Successful local companies have executed well on the following dimensions:
Pricing: Target MSME customers have limited budgets and can access low cost labor as an alternative to software. That's why SaaS tools in this market are often priced at a fraction of their US comparables. ADP, an HR/payroll service, costs $4 on a monthly basis per employee on top of the $59 base charge, while HReasily starts as low as $2. Freemium models in particular have scaled well by building distribution and awareness before layering on additional paid services. Bukukas for example started with a free bookkeeping app as their wedge product, then layered on top adjacent services such as payments, and aims to eventually become a full stack platform.
Marketing: Lower average contract value per customer combined with naturally higher organic churn of smaller businesses means customer acquisition cost has to be kept low for unit economics to work. Instead of dedicated enterprise sales teams, consider using mass outreach, content marketing and organic referrals to drive customer acquisition as early movers here have done. A good example is Cococart, a lightweight, mobile-first "Shopify" popular among Instagram sellers that acquires many of its new customers through word of mouth.
Onboarding / Customer Service: Given the target audience is a non-digitally native MSME that has only recently come online, opt for simplicity and ease of use rather than comprehensiveness of product features to start. Your customer has little bandwidth to go through reams of instructions or finetune a hundred parameters. Simplicity has the added benefit of requiring less implementation and servicing cost for the SaaS provider.
Integrations: Southeast Asia has its own ecosystem of platforms and tools, such as Shopee and Lazarda for horizontal e-commerce, WhatsApp for B2B/B2C communication, and a whole host of e-wallets for payments (e.g. PayNow in Singapore, GCash in the Philippines, MoMo in Vietnam). To minimize friction and meet customers where they are, building the right integrations is key. Epsilo has robust integrations with all the dominant horizontal e-commerce platforms in order to manage marketing there for its customers. Wati, a customer support automation tool, built its entire product suite around WhatsApp.
SaaS is certainly ready for prime time in SEA. So stay tuned, as we're barely past the trailers! In the coming years, we expect many strong players to emerge in this region with innovative models optimized for our growing, MSME-centric economies. If you're a founder building SaaS for SEA, we'd love to hear from you!
¹ Venture Intelligence
² DealStreetAsia, Tracxn
³ Bain, Temasek, Google e-conomy report 2021