Sequoia Build: Helping growth stage companies accelerate their scale-up journey
The path to building an enduring business requires "scaling up without blowing up."We're excited to partner with xto10x to launch Sequoia Build, a program for portfolio startups in India & SEA looking to turn whirlwind speed into sustainable growth.
GV Ravishankar
Published August 5, 2021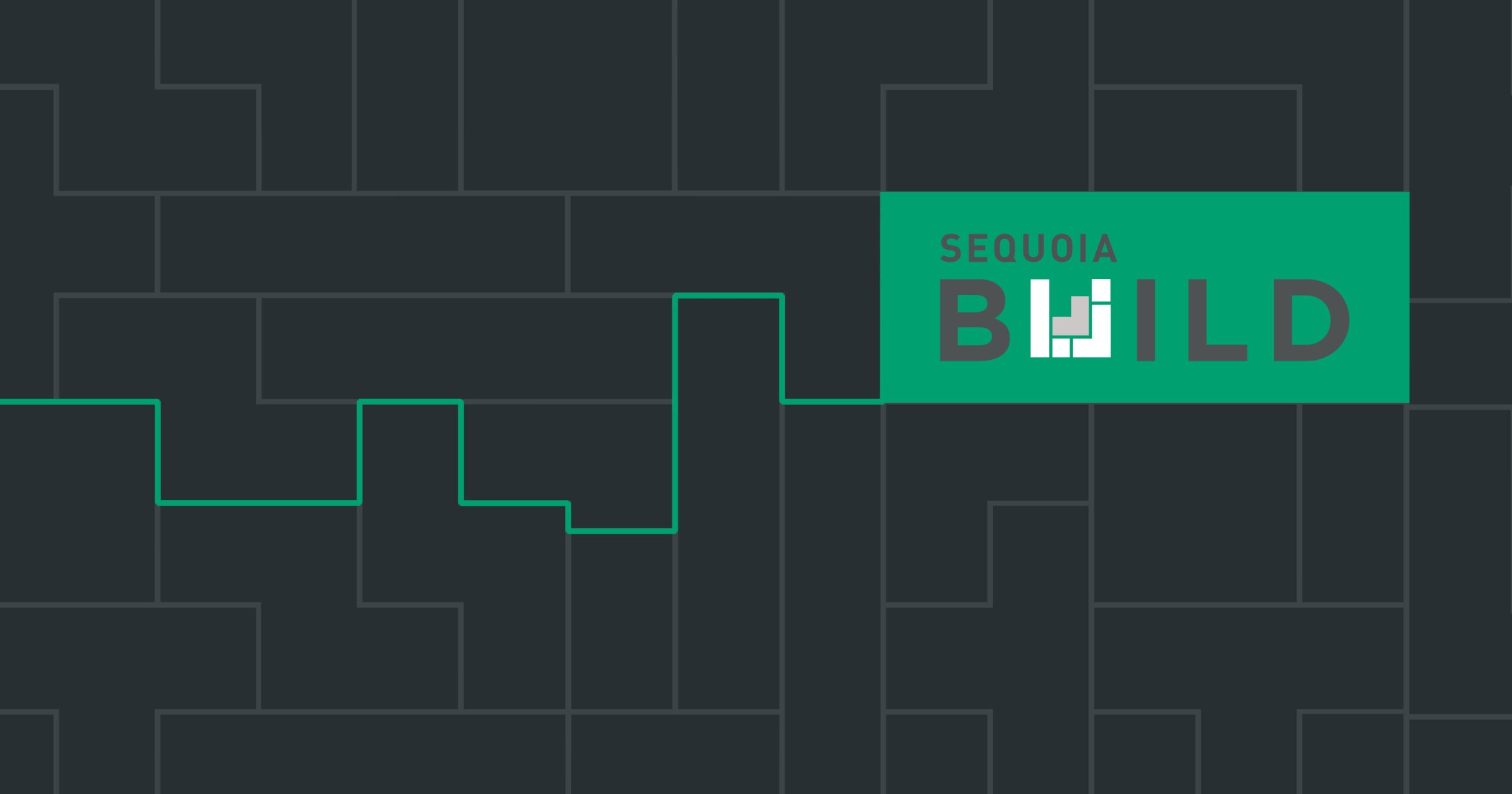 When Sequoia Capital entered India in May 2006, India had about 33 million internet users; there were no smartphones, broadband was defined as >256 kbps and data costs were $10-11/GB. GDP per capita was $790, the Sensex was at 12,000 and there was no new-age tech company in India with over $100 million in revenue. In the last 15 years, India has undergone a technology revolution that has transformed the way consumers live, shop and work, giving rise to many new digital platforms, innovative products and new business models.
In 2012, Sequoia India expanded to Southeast Asia, where technology adoption was on a similar trajectory, but with GDP per capita being significantly higher. At that point, the startup ecosystem was nascent: 99 SEA startups raised venture capital rounds in 2012, at a total of $281 million. In 2020, this number stood at $8.6 billion thanks again to significant penetration of technology across sectors. Startups in both markets have seen significant growth and value creation in the last few years. The rapid acceleration of digital adoption across the combined region over the last 12 to 18 months has provided further tailwinds for startups across categories.
Today, there are more than two dozen companies within the Sequoia India/SEA portfolio with >$100 million in revenues. The India/SEA markets are estimated to be home to more than 50 technology companies with valuations of >$1 billion and between them an estimated market cap of $380 billion. What's more, the rate of value creation is only accelerating, with India adding 14 new unicorns in the first half of 2021 alone. By 2035, India is forecast to reach $6,500 to $7,000 in per capita GDP; Indonesia will get to $11,500 per capita; the region will have several hundred million people more accessing the internet through smartphones; the majority of payments will be digital; and "digitally native" consumers born post the landmark iPhone launch will join the consuming class.
2036 is only as far away from today as 2006 is behind. The next 15 years will produce more innovation and value creation than anything we can imagine today. This is why we remain incredibly optimistic about the growth investment opportunity in this region.
That said, we know there is much to be done before the ecosystem can declare victory.
The path from 'significant' to 'enduring' is a long one. It is easy to celebrate the valuation milestones, but the region's startup ecosystem will only have truly arrived when our founders convert successful starts into sustainable long-term profitable growth – when private valuations are unlocked on the public markets sustainably. We believe many of our founders are already on this journey (in fact the next 12 months are likely to see significant tech IPOs in the region), but the lessons of how this can be done well are not yet widely available to the fast-growing young crop of growth companies.
Today, the team at Sequoia India is excited to announce the launch of Sequoia Build, a four-month scale-up program for portfolio companies looking to turn whirlwind speed into sustainable growth that compounds over time.
We believe the time is right for us to have a systematic growth academy program which provides hands-on coaching to help founders navigate the journey from product-market fit (PMF) to sustainable and compounding scale. The path to building an enduring business requires "scaling up without blowing up" and we believe several aspects of this, including org design, capital allocation, customer experience, building brands and defining culture, are things we can always up-level each time we grow. As the entrepreneurs behind the entrepreneurs, we at Sequoia India always strive to do the best we can to help our founders succeed. Sequoia Build, which brings a curated set of portfolio companies together to learn and build in a supportive community, is one more step in pursuit of our mission to help the legendary build enduring companies.
We are excited to do this in partnership with the xto10x team, who have worked with over 150 startups in India and SEA and, in particular, have supported 24 companies in their scaling journeys through their 10xAcademy program. Enhanced with Sequoia Capital's 49 years of tribal knowledge in company building, this one-of-a-kind program will bring together the very best of content, operating expertise and frameworks to help Sequoia India/SEA founders achieve their aspirations to build world-class and legendary businesses.
Sequoia Build will have two cohorts per year, with the first cohort kicking off on August 6. Over the four month program, founders will go through in-depth content roundtables, one-on-one mentorship and peer learning to help translate 10 focused topics into their company's unique scaling recipe. The ten topics are: Business Design, Org & Leadership, Company Operating Systems, Customer Experience, Founder's Growth, Brand & Marketing, Growth & Product, People & Culture, Ops Excellence, and Tech & Data. Experts with deep operating experience will act as faculty for each session, drawn from the Sequoia and xto10x leadership teams, and the broader startup ecosystem.
Here are the first nine builders in Cohort One!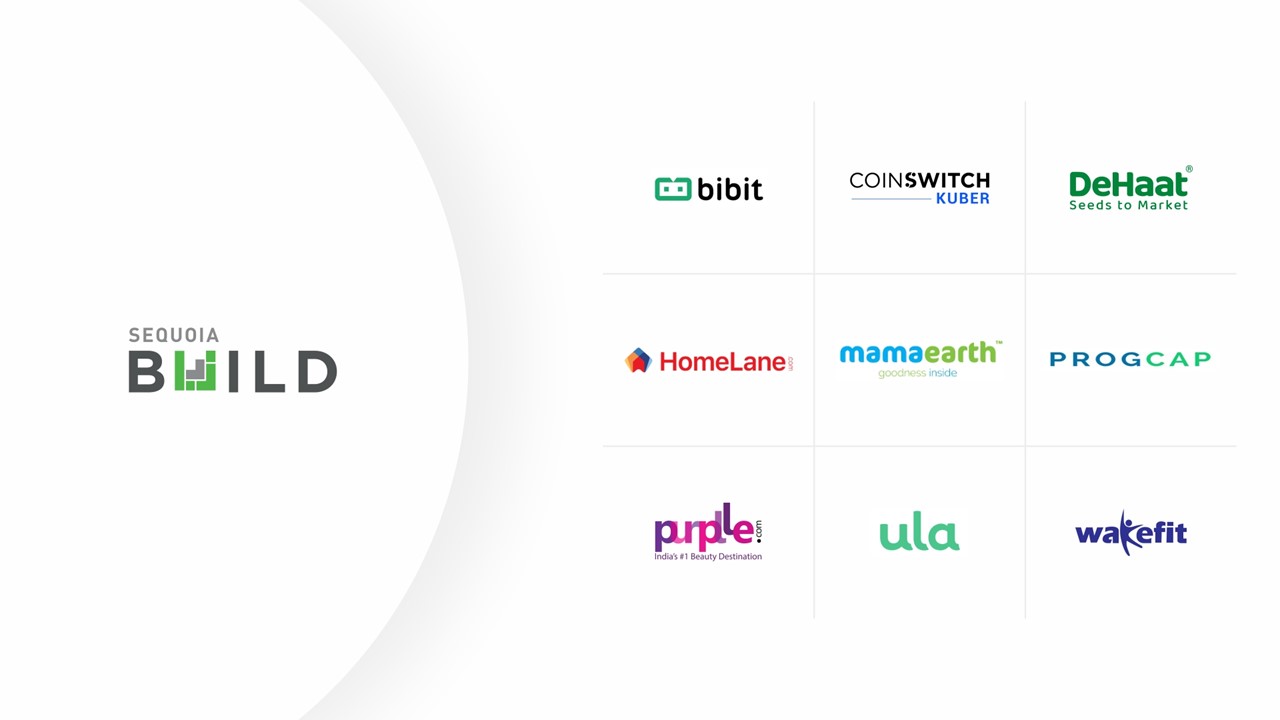 We are excited about the opportunity over the next 15 years to startup and scale-up the ecosystem in the region. Let's "build" together!
By GV Ravishankar, on behalf of Team Sequoia