SaaS Labs: Bringing Businesses Closer to Their Customers – One Product at a Time
Gaurav Sharma is on a mission to bring small businesses closer to their customers in the digital world.
Tejeshwi Sharma, Akshay Agarwal and Chinmaya Golecha
Published January 20, 2022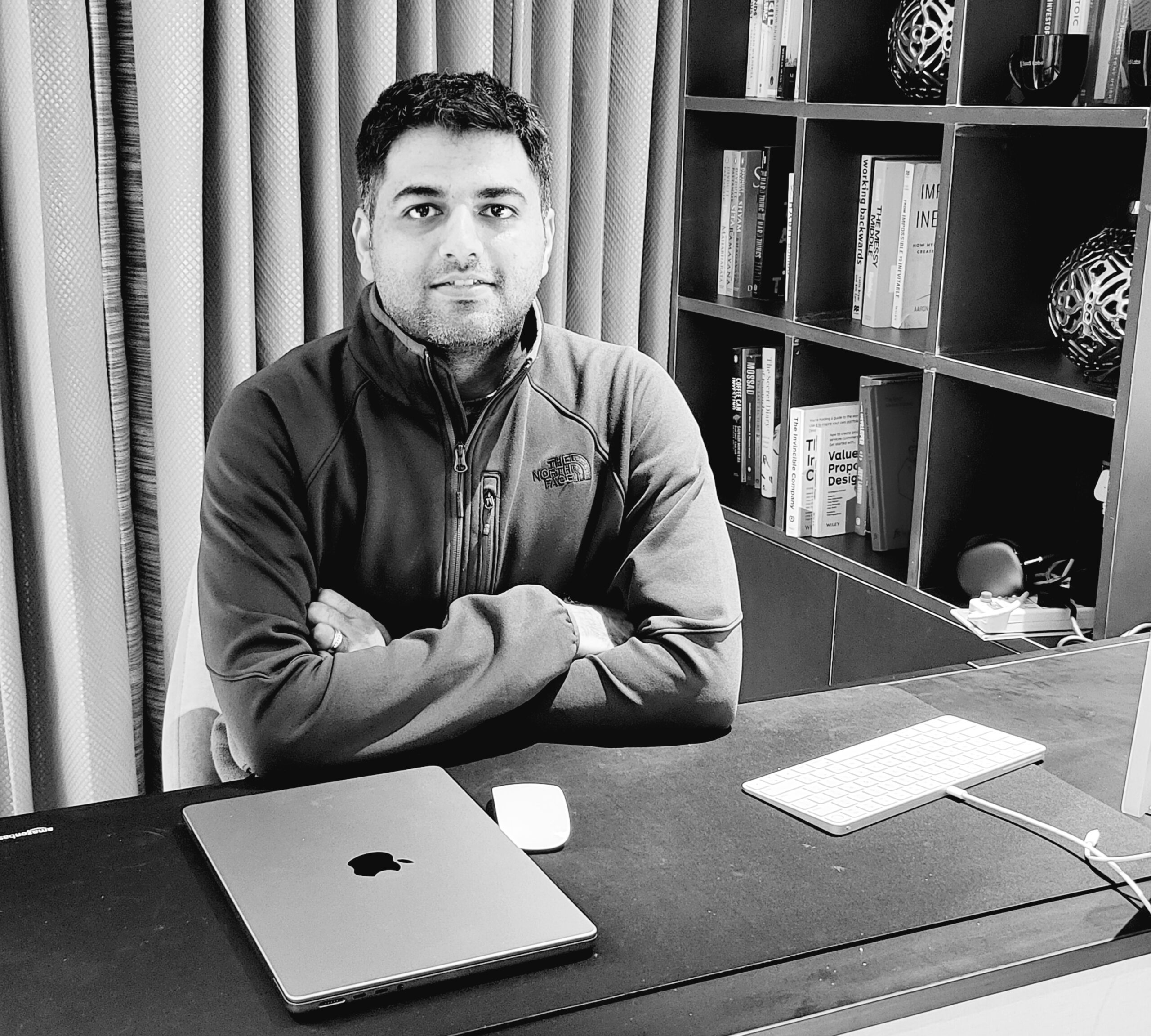 Meet Kane Samson. He runs E-Hub Inc, a retailer of multi-brand electronics. Before the pandemic, the vast majority of E-Hub's revenue came from physical stores and the contribution from online sales was small. However, Covid-19 has flipped the business on its head. E-commerce is now a significant channel for his business, and growing faster than offline sales. While the majority of his customers once came from the neighbourhood, Kane is now serving customers all over the country
While the bigger reach of e-commerce is great for business, it also changes the paradigm of customer conversations. Customers do not walk through the doors of the store after all. To adapt to the new normal, Kane has set up a customer support team to address customer's queries. He wants to hire a small tele-sales team to assist with the buying journey. Most importantly, he wants to stay close to his customers, the timeless recipe for business success.
E-Hub is among the millions of small businesses globally that are fast embracing the omni-channel approach to business. Inspired by Amazon, which has set the bar on customer-centricity, today's generation of small business owners want to create consistent experiences for their customers across channels – physical and digital. Communication lies at the heart of this aspirational customer experience. We need the right tools and technology to turn this aspiration into reality.
Enter SaaS Labs, a bootstrapped company founded by Gaurav Sharma, a serial entrepreneur on a mission to bring small businesses closer to their customers in the digital world. Gaurav believes it is possible to marry the efficiency of digital and the intimacy of offline communication channels. He wants to arm small businesses with technology to serve their customers with a human touch over digital platforms. In this pursuit, SaaS Labs has built a suite of communication and productivity tools that allows sales and support teams to service customers better.
SaaS Labs' flagship product, Justcall, is a cloud based contact centre software that helps sales and support people connect with customers over voice or texts. Today, more than 4,000 businesses rely on Justcall to communicate with customers, making more than 3 million calls and sending over 4.5 million texts every month. Justcall integrates with over 80 software products in the adjacent CRM / Helpdesk categories to offer a seamless cross application workflow experience to its users. A step further, users can configure automated workflow (e.g. predictive dialling) on Justcall to boost productivity. SaaS Labs' second product, Helpwise, is a shared inbox that enables sales and support agents to collaborate and work together on customer queries. And this is just the beginning! SaaS Labs wants to be the go-to software suite for sales and support agents. Over time, the company will launch more products to help its users elevate customer experience.
We met Gaurav, who's built and scaled three other startups in the past decade, late last year for the first time. His entrepreneurship experience has blessed him with a natural empathy for small businesses, their ambitions and challenges. In our interactions, we were blown away by Gaurav's vision and nuanced understanding of small and medium businesses. His vision of arming SMBs with the same technology as used by large companies resonated with our team. Over the years, Gaurav's empathy for small businesses has translated into a maniacal focus on product. This team lives, breathes and dreams products, and we were inspired by their product velocity. To launch and scale two products and on the way to the third, is nothing short of remarkable for a company that was bootstrapped until last year. Gaurav has built a strong team of missionaries around him – young, hungry, and full of purpose. SaaS Lab's healthy business metrics and highly efficient growth signalled a strong market pull and only made the decision easier for us. In our many years of venture investing, we have rarely come across companies growing so fast at this scale, while being profitable.
In the last 12 months, we have met Gaurav half a dozen times over Zoom, and every time we felt he is on to something special. In September, we finally got to meet in person, and spent over four hours with Gaurav and his team in their Noida office. We discussed the changing needs of small businesses globally and SaaS Labs' approach to building for this audience. We left that meeting with a sense of conviction, and today we're excited to announce that Sequoia Capital India is leading their Series B round.
At Sequoia India, we are big believers of cross-border SaaS companies building for global markets. SaaS Labs is certainly a good ambassador of this trend. We are thrilled to partner with Gaurav and this exceptional team in their pursuit of bringing small businesses closer to their customers. Small businesses deserve every bit of technology the world is building. After all, small is the new big!