OYO: Driving scale through distributed leadership
Ritesh Agarwal, who started OYO at the age of 19, is a prolific learner with a strong, intellectual curiosity, and sets the pace from the top. The distributed leadership model deployed at companies like Netflix and Google inspired him early on, and has shaped how OYO engages and empowers employees.
Mohit Bhatnagar
Published July 27, 2018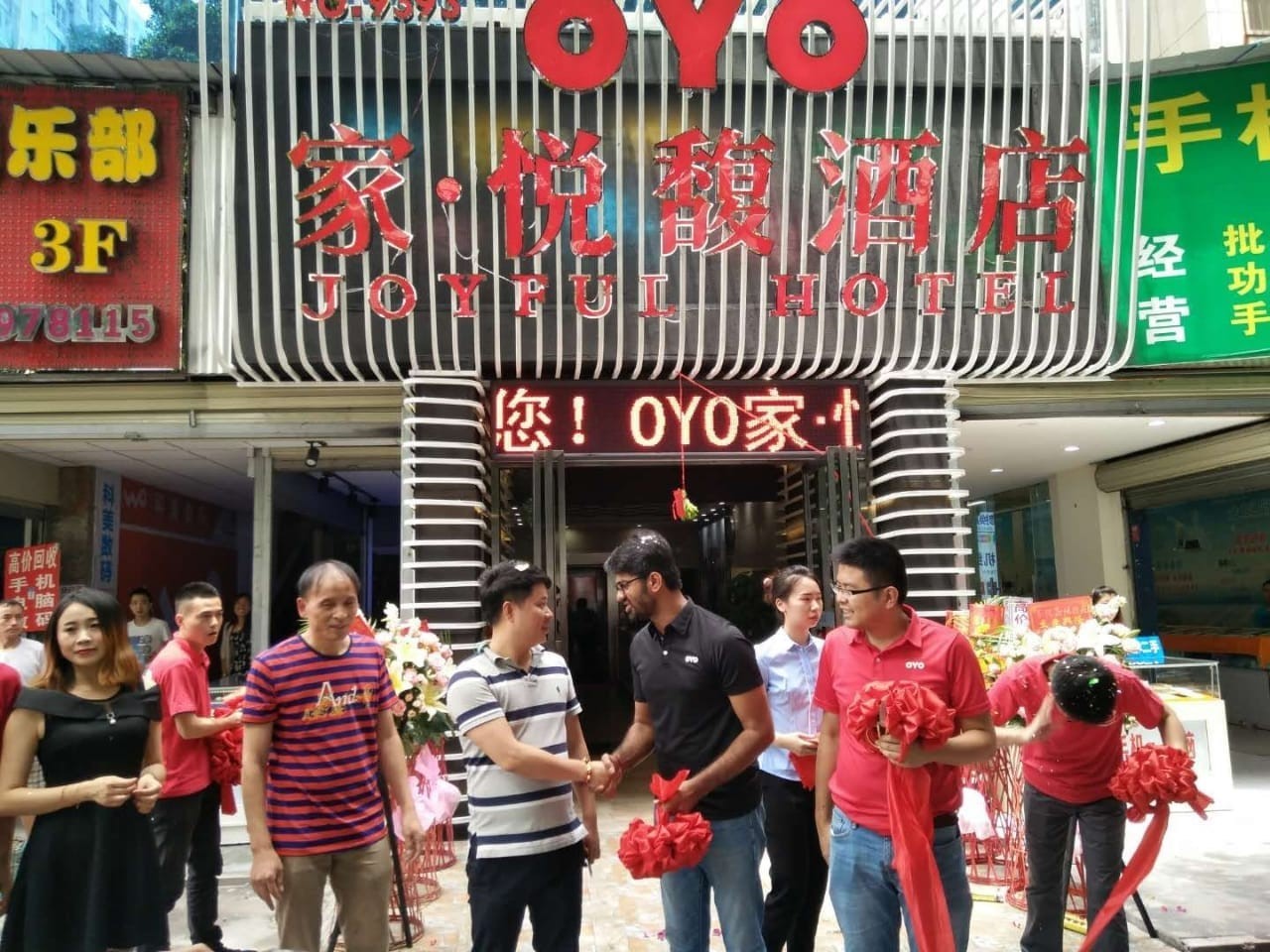 Building good teams is tough. Making them work well together is even harder. OYO, which operates across 160 cities in India and over 30 cities in international markets, is growing 2.2X year on year. Like any startup, OYO has had its share of ups and downs – and the company is still learning. In the spirit of sharing best practices from the Sequoia start up ecosystem, we wanted to shine the spotlight on one particular area in which OYO has excelled: distributed leadership
In 2016, OYO Rooms was at the crossroads. The company had gained early momentum by offering budget hotel owners a partial-inventory model, which allowed them to list a selection of rooms that were kitted out to OYO standard on their booking platform. OYO Founder Ritesh Agarwal and his senior management team began debating if, when and how to roll out a full-inventory model, which would require hotel owners become part of the OYO brand. It was a risky proposition – and not everyone was on the same page.
Ritesh, an advocate of distributed leadership, decided to hole up in a room with a group of people to hash it all out. One morning he and OYO's Chief Strategy Officer Maninder Gulati pulled Ayush Mathur, VP of Business Development, Shirish Damani, VP of Revenue Management, and Rajiv Patki, a young IIT grad with just two years' experience, into a meeting. The five emerged several hours later with consensus, conviction and a plan, which they dubbed the 'SMART' strategy for full inventory asset control; the acronym was based on their names.
Each person took ownership for a piece. Maninder was to lead supply growth, working with Shirish to build the new revenue vertical; Ayush would lead a team of business development managers to acquire hotels on the ground; and Rajiv was tasked with building the entire data science stack needed to bring the new model to life. Ritesh's role: excite and inspire everyone about this new era at OYO, and drive the organisation to meet SMART's growth impact goal of 10,000 new rooms per month. OYO hit that target in 15 months, and within two years had grown its fully-franchised managed inventory by four times.
The speed with which OYO achieved consensus, changed gears and rallied the entire organisation to deliver on this new strategy illustrates how founders can leverage distributed leadership to drive scale.
Distributed leadership is about devolving decision-making to a broader group; letting employees own the problems you want them to solve; and empowering leaders to own and drive parts of the organisation – while retaining a strong management core. At OYO, this approach is rooted in the company's collaborative culture and flat management structure, which aims to foster an entrepreneurial approach to driving growth. We've seen that action, time and again right from the early days. The team that created SMART, for example, were not all C-suite: instead, it was a mix of senior and VP level management, plus a young engineer with the talent to deliver his part of the job.
Ritesh, who started OYO at the age of 19, is a prolific learner with a strong, intellectual curiosity who sets the pace from the top. He has door-stopped star founders & CEOs, such as Snap's Evan Spiegel, Airtel's Manoj Kohli and Rahul Bhatia, from Indigo, at conferences to pick their brains on everything from culture and management to product development. The distributed leadership model deployed at companies like Netflix and Google inspired him early on, and has shaped how OYO engages and empowers employees.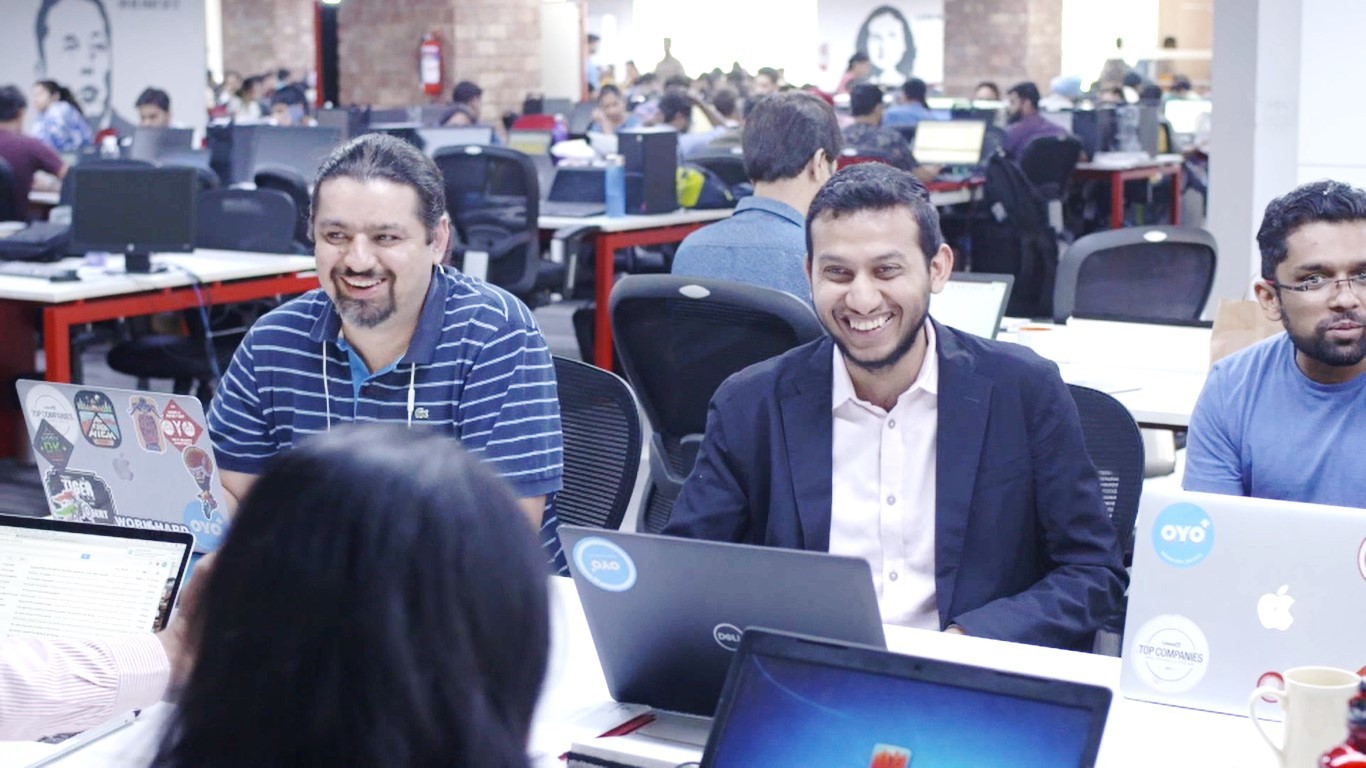 Creating ownership
This breakneck growth demands that a large number of people need to be always on and truly aligned to a greater mission. It is no wonder that Ritesh talks about capability building at virtually every board meeting.
Large organisations are embracing distributed leadership to ensure they stay nimble and responsive in a fast-changing world. This approach can pose challenges, however, for a young company. You need seasoned managers with the chops to deliver on distributed leadership.
OYO has the benefit of a strong CXO team of experienced leaders who came on board early and have remained committed for the long haul. Maninder is an IIT Bombay and ISB MBA grad with experience at Indian conglomerate ITC, McKinsey and Lightspeed. He tapped his network to bring in Abhinav Sinha, a Harvard MBA with time at ITC and BCG, on board as COO in 2014 – then went on to recruit Abhishek Gupta, an ISB alumnus with a lengthy finance career at GE and Philips, for the CFO role, and Ayush Mathur, an ITC alumnus, for VP of business development, later the same year. Kavikrut, a Harvard Business School alumnus joined OYO from Amazon's operations group to spearhead growth.
When you see Ritesh in action with his CXO team, you see mutual respect – and a very strong bond. Ritesh avoids jumping to conclusions without hearing, and thinking, everything through; he has created a "listening culture" that encourages everyone to share their opinions. At the same time, Ritesh understands that the biggest leverage he can get out of the senior team he put together is to let them run their own show.
When Abhinav came on board, he brought key experience in organisational redesign from his consulting days. He presented the organisation structure he felt OYO would need to scale to 10 cities in eight months, and Ritesh gave him carte blanche to get it done. Ritesh met a few of the candidates for five or 10 minutes; if he wasn't around, it was entirely Abhinav's call. That set the pace: Abhinav knew he was trusted with hiring the senior people needed to scale OYO, which was the most critical aspect of building the company at that point in time.
This approach has created a deeper sense of ownership and belonging, which has been critical in keeping the team engaged. Meanwhile the passion and longevity of the senior leadership team, in a market known for high turnover, is what gives Ritesh the continued confidence to lean into the distributed leadership model.
Setting the international agenda
One of the biggest questions founders with multinational ambitions have is whether to enter multiple markets at once, or take a step by step approach. OYO wanted to go global, and had its eye on China; but the team knew this was a big market they had to get right.
Ritesh brought both the CXO and all the VP-level management together to help map the expansion plans – and invited debate on whether to go big, go wide or wade in. There were arguments on both sides. The group concluded that the point was to learn, it made sense to go into a test market first, make mistakes and keep the cost of this experimental foray low.
The team decided to first test the waters in Malaysia, which has a lot of unbranded budget hotel assets, a large domestic tourism sector, plenty of talent and high internet penetration. The CXO team tapped Jayant Chauhan, a former J.P. Morgan banker, and Harshit Vyas, who now heads Growth for the Western region, to set up operations there in 2015. Harshit had joined the company when it was a 20-person concern and had built out OYO's first city, in Gurgaon. Jayant and Harshit were given a free hand to hire a Malaysian team, test out various models, build relationships with asset partners and own the initiative.
The 'test market' approach hammered out by the expanded leadership team proved prudent. The expectations from assets owners, and guests, were quite different to India. The dynamic 'partial inventory' model didn't drive the utilization owners wanted to see. The team was surprised, meanwhile, to learn that Malaysian customers are fine with a limited-service budget hotel, unlike India, where full F&B service is the norm. With a mind-set to learn and adapt, they were to customize the product feature to suit local demand without moving far from the core product. A year later, they hit 1,200 rooms.
With an expansion playbook in hand, OYO ventured into China in Q1, with Anuj Tejpal, one of the first members to join the core team at OYO, in charge. China, however, presented challenges across the chain – language, culture, customer expectations, regulations, and more; and required an immersive exercise in understanding the market. Anuj developed key insights based on the dynamics of hospitality sector in China, then willed a new team to get going quickly on all fronts. OYO China now has crossed the 25,000 room mark in under six months.
In five short years, OYO has morphed from a rebellious tech start up that saw the opportunity in budget hotel accommodation into one of India's top hotel brands, with an eye on the wider region. They've forayed into the premium economy segment with OYO Townhouse, vacation rentals with OYO Home and corporate apartments with Oyo Silverkey.
At a recent meeting, Ritesh noted that the pace of growth surprises people who meet the company for the first time. He links it all back distributed leadership. That, he says, is what drives OYO's ability to scale.