Making software adoption easier with Whatfix
We believe the widening gulf between software purchase and adoption will be bridged by software itself. Against this backdrop, we're proud to partner with Whatfix, an innovative SaaS platform that is helping define the new, emerging category of Digital Adoption Solutions (DAS).
Tejeshwi Sharma
Published April 3, 2020
About a decade ago, we heard that "Software is eating the world." Today, software is swallowing the world whole. And it's not even stopping to chew.
In the early 2000s, an average enterprise used less than 50 software products. Today, 300+ software products are embedded in the typical enterprise technology infrastructure. The ongoing goldrush in software purchase is fuelled by a) increasing ease of software installation and lower upfront cost, made possible by the software-as-a-service model, and b) a heightened focus on employee productivity. Enterprise software is now a ~$500B market that is growing 9% annually.
Companies may be buying software at a breakneck pace — but employees aren't necessarily putting it all to good use. Employees forget 90% of what they learn in Corporate Training within one week. 85% of business executives consider getting staff to adopt technologies a big challenge. It's no surprise that over 50% of digital transformation projects flounder.
We believe the widening gulf between software purchase and adoption will be bridged by software itself. A new category of software called Digital Adoption Solutions (DAS) has emerged to make it easier for users to harness the power of this growing array of digital tools.
Too much software, Too little adoption
Software has gone from being niche to ubiquitous. Not only has software crept into the the most remote crevices of enterprises, it's gone deep into individual business functions too. Take the example of sales: A couple of decades ago, a salesperson was expected to use only one piece of software, and that was for customer relationship management (CRM). Today, they may be using Hubspot for lead management, Apptus for CPQ (Configure, Price, Quote), Clari for sales forecasting, Brainshark for Sales content management, Mindtickle for Sales training and Salesforce for CRM.
For a typical non-technical employee of a Fortune 500 company, this deluge of software applications may be overwhelming, at best, and intimidating, at worst. And there are more rolled out every year. On top of this, software companies push frequent updates over-the-air. Flustered employees either give up or need constant training and support to keep their heads above water. Software ROI suffers as a result and, at times, productivity dips as employees wrestle with adoption.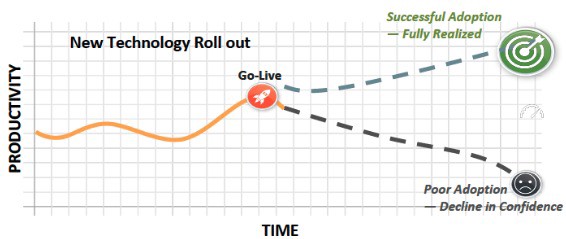 CIOs recognise that adoption is the key barrier to success. A typical enterprise invests about 10% of overall software spend on both training and support staff who handhold users in the adoption journey. It's a big chunk of change. But it's just not moving the dial. Enterprises continue to suffer from utilised software.
Enters Whatfix
Against this backdrop, we're proud to partner with Whatfix, an innovative SaaS platform that is helping define the new, emerging category of Digital Adoption Solutions (DAS).
The company, which was founded in Bangalore/San Jose by Khadim Batti and Vara Kumar in 2014, streamlines software adoption by helping users at their moment of need, when working inside and across enterprise applications. Whatfix does this by providing users with personalised, interactive and real-time on-screen guidance, training and support.
Whatfix started out by helping SMBs improve their software adoption. Over time, the company broadened its focus after discovering an even stronger product market fit with large global enterprises. Today, Whatfix serves 500+ clients (100 of those in the Fortune 1000 list) in 30+ countries and supports hundreds of software applications. Whatfix currently has 230 employees across six global offices. Their customers include Cisco, BMW, Automation Anywhere, Experian, Cardinal Health Canada, DaVita Healthcare, BMC Software Inc., and more.
Whatfix addresses adoption pain points for two key stakeholders — learning and development teams and end users. For learning and development teams, Whatfix offers tools that enable the seamless creation of digital walkthrough/training content, aggregation and indexation of training content from disparate sources. For end-users, Whatfix offers on-demand training content, personalised support and guidance inside software applications, and task automation. Essentially, Whatfix is to software adoption what coaches are to sports training!
Khadim and Vara's vision of democratising software has resonated with us right from the first time we met them. Since then, we have closely followed their journey and have been impressed by their authenticity and their unflinching commitment to solving this critical problem. These seasoned software professionals have been at it! And through their journey, they have developed deep user empathy and incisive insights that are enabling them to shape and define DAS.
One of the insights that Whatfix had early on was that fragmentation in training content, which is spread across multiple formats and sources, was a key challenge for enterprises. The company helps its clients create a centralised content repository that crawls and indexes content from various systems and serves it to the user at the right time, both inside their applications (e.g. Salesforce) and outside in various Learning Management and Support systems.
Whatfix continues to push the boundaries of innovation to make software easy and intuitive to use. Most recently, they started leveraging machine learning to power task automation, effectively helping users skip through the more mundane steps in their software workflow. Obsession with the problem and a customer-first approach has earned them a stunning client NPS of 65.
We are excited to join Whatfix in this journey of helping companies unlock the full potential of today's innovative software tools and services. It is all about helping employees harness the power of software, so they can be more productive faster and drive better business outcomes.