Just Keep Climbing
The workplace may seem a world away from Everest Base Camp but there's much that trekking teaches one about life and work. Step by step, breath by breath – Peak XV's Mohit Bhatnagar lists the lessons learned from the Himalayas.
Mohit Bhatnagar
Published July 11, 2023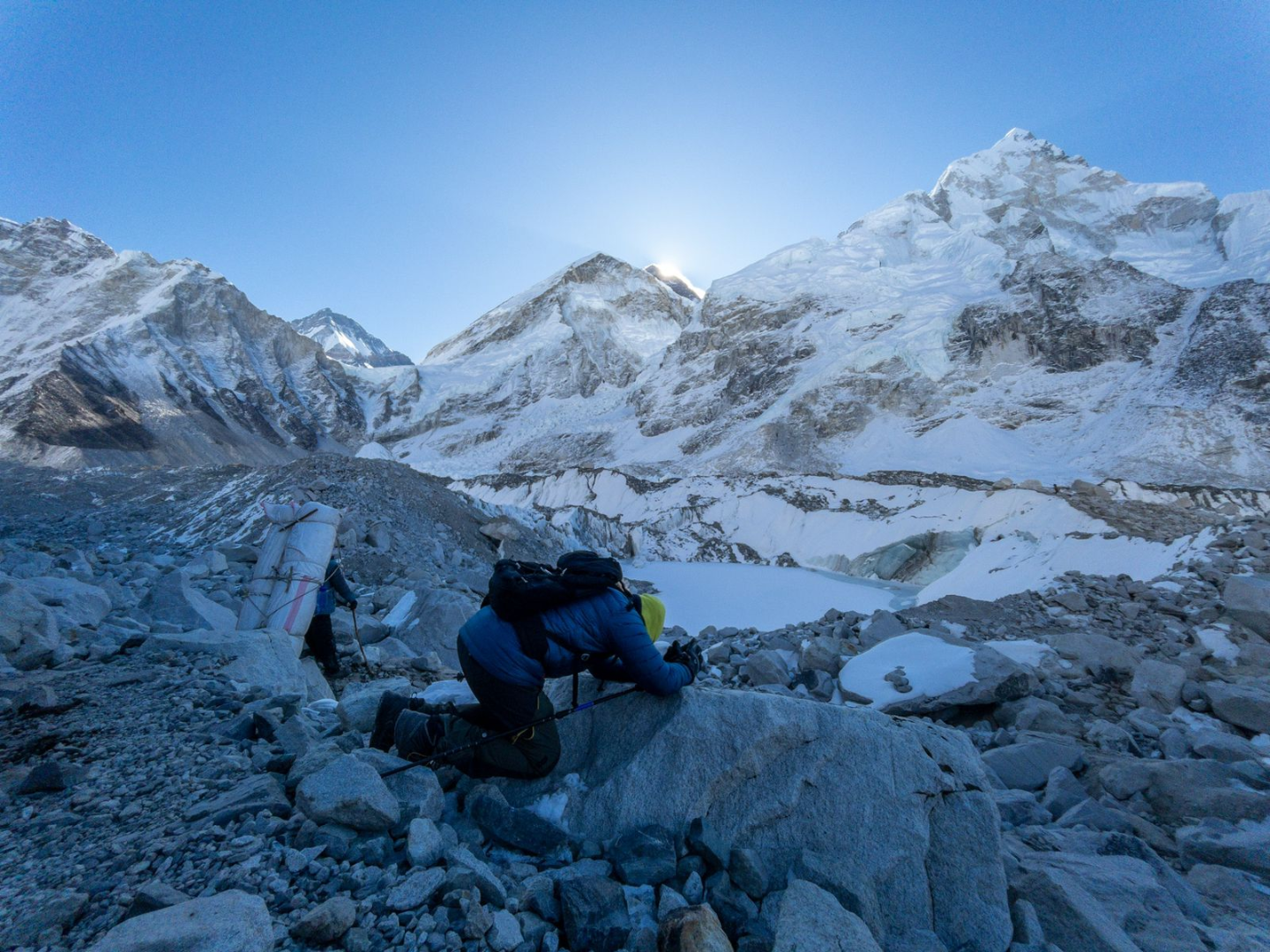 My first Himalayan trek to the Annapurna Base Camp (ABC) in 2019 was full of wonder and excitement. It was 'a first of everything' – buying the gear, getting to know the sherpas and fellow climbers, the jaw dropping experience of seeing the majestic and glorious Himalayas.
That trek resulted in a daily blog so that I would remember every detail.
Bitten by the Himalayan bug, I found myself back in March 2023 – this time headed to the Everest Base Camp with school buddies. This trip was more reflective. I had a lot on my frazzled mind as we started, but by the end of the 10 days, clarity emerged. I thought the lessons I learned might resonate with friends and founders, so I'm sharing them here.
1. One Step at a Time
When it seems impossible to go further all you need to do is take another step. Simple. You keep doing that and then when you look back it's freakin' amazing how far you have come. At the end of an 8 to 10 hour high-altitude trek, there were times when I was really, really tired. Eyes half-closed, labored breathing, trekking poles aimlessly clattering on the boulder ridden path and self doubt creeping in … at that time the simplicity of 'just another step' was clarifying.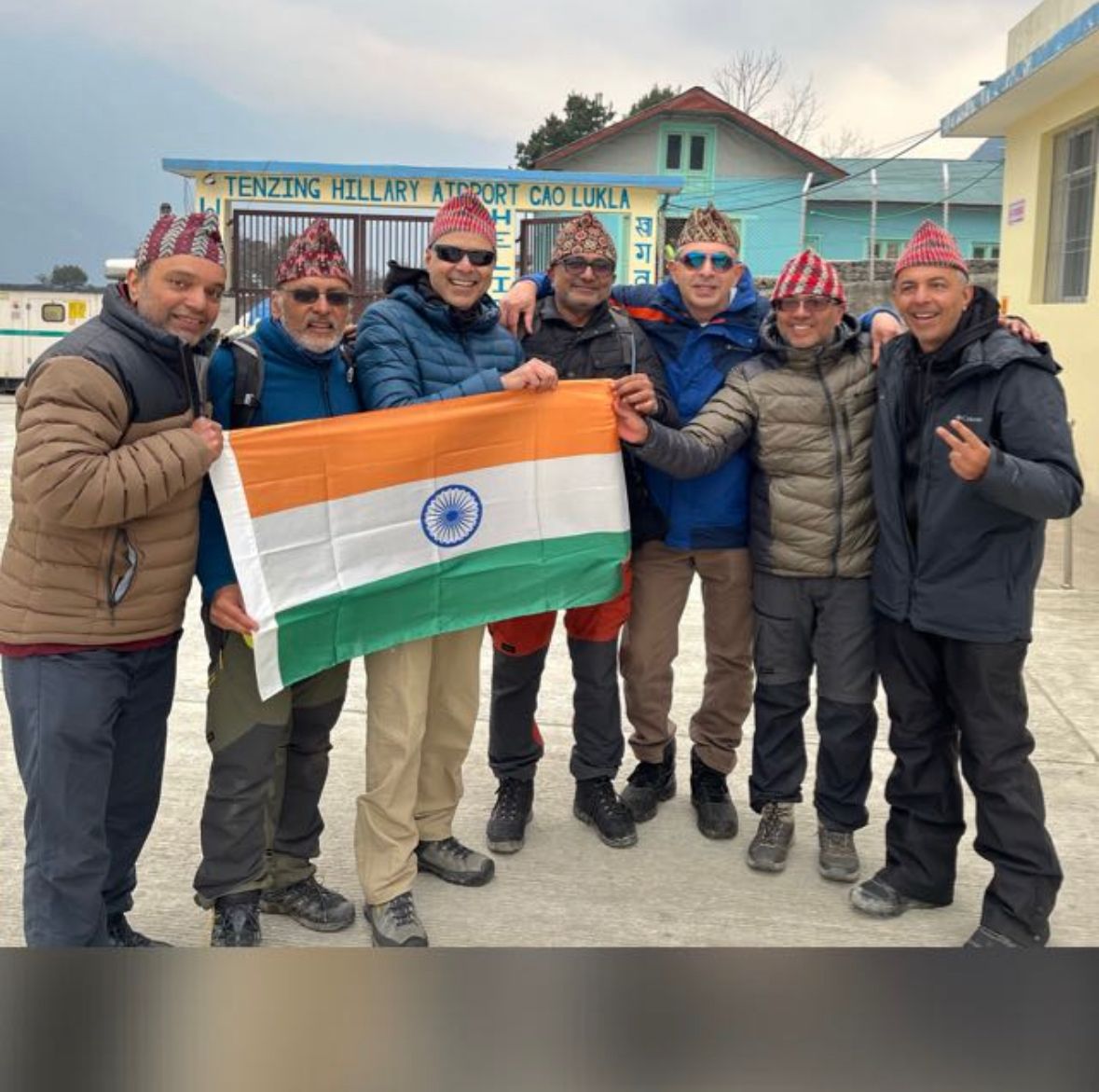 2. Who Are You Climbing With?
The most important decision you make is who joins the climb with you. There is no way you can navigate life's adventures alone. There will be good days and bad. There are days you need to lead and other days you make space for others to show the way. With everyone focused on improving themselves daily, the entire team got better and faster at navigating the heights. Most importantly, when you hit a wall – and you most probably will – then it's the collective that urges, cajoles, and muscles you through. Our impromptu nattu nattu breakouts and daily huddles, where someone shared a prayer, a joke, a vulnerability, or simply stated the day's objective, helped us bond as a team in a beautiful shared experience.
I was also reminded that often the strongest and most valuable team members in your life are not always physically on the climb with you. I was able to complete the trek only because Reena, my soulmate who is our family's foundation, held the fort at home with our kids and parents.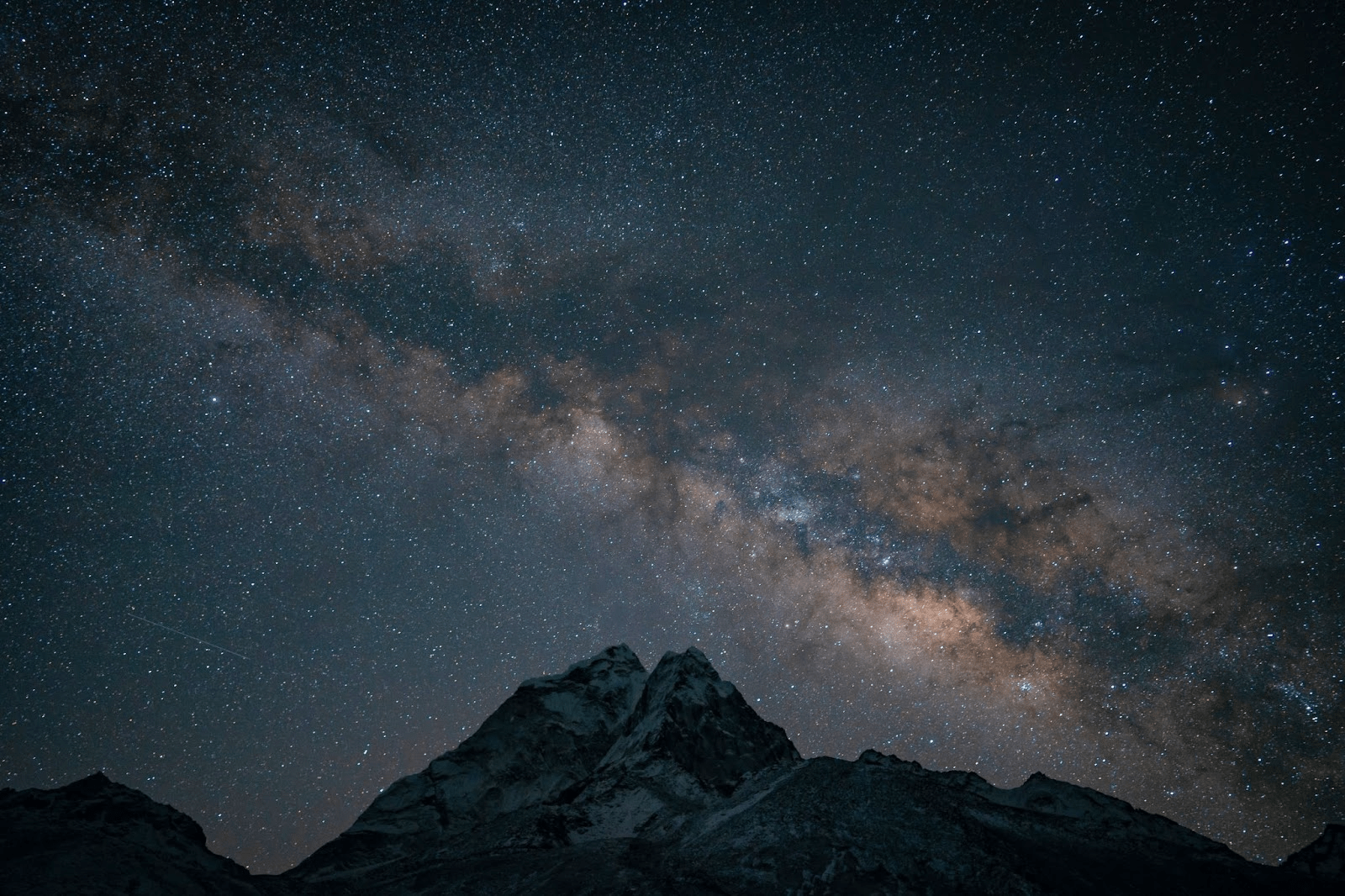 Time Lapse. Dengboche (14,500 feet) by Mikhail (Sydney). 2am – sunrise
3. Stay Detached
Don't build expectations for a perfect outcome because you don't control anything, except the input. We started planning our trip six months ahead of our departure. The two guys who originated the plan did not make it for the trek (an ACL tear and a last minute family medical emergency), while two other friends who had plenty of reasons not to show up miraculously made the trip. Here is their story.
One friend's mom, who had late-stage cancer and was on palliative care, passed away a few days after we returned, allowing time to say goodbye. A second friend's sister had been on assisted breathing for over a year, praying for a donor for her lung transplant. On Day One of our trek, a donor was miraculously discovered and a hurried 12-hour surgery was scheduled. By Day 10, as we finished our trek, she was home breathing with her new lungs.
Until the last minute, we were not sure who would make it to Lukla (Khumbu's only airport). Do everything you can to make a difference, but accept that you can't control outcomes. It was almost as if the mountain decided who made the trip.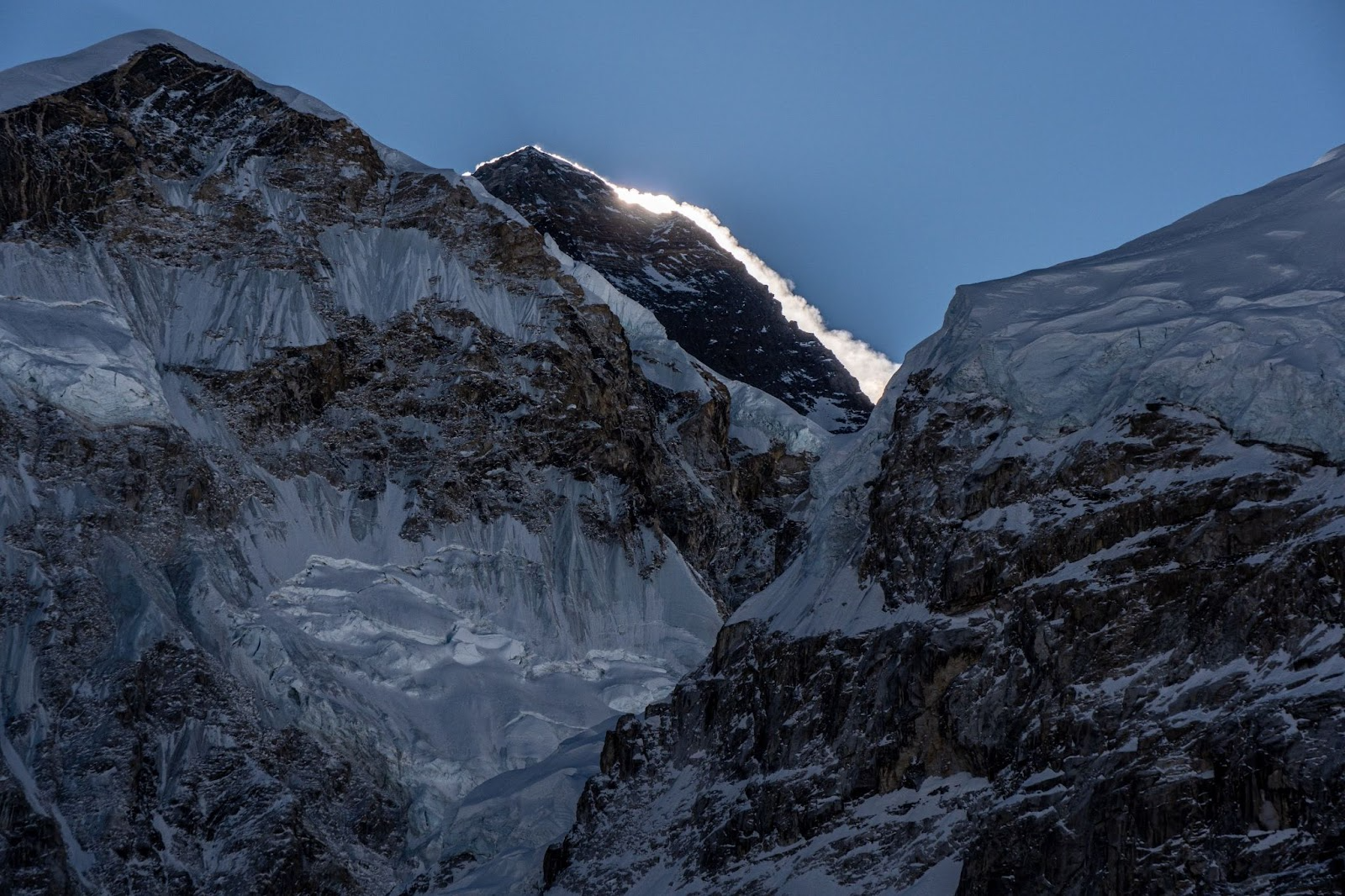 4. Lung and Legs
An oft asked question is, "How do you prepare for EBC?" The answer we got from Shailee, who summited Everest as part of Nepal's first All Women team, was, "It's all in the lungs and legs". And when you have to choose, listen to the lungs. Controlling your breath – that's how you prepare for EBC, or for anything hard, really. At sea level, I found the weighted backpack stair-climbing ritual (yeah, your neighbors will think you are crazy) to be most useful for preparation.
Recently, I read somewhere that Buddha said, "Every breath you take is a new you." – pretty powerful stuff when you reflect on it. There's no point in wallowing in the regrets of yesterday or the anxieties of tomorrow. This next breath is a new you, so make it count. Step by Step. Breath by breath.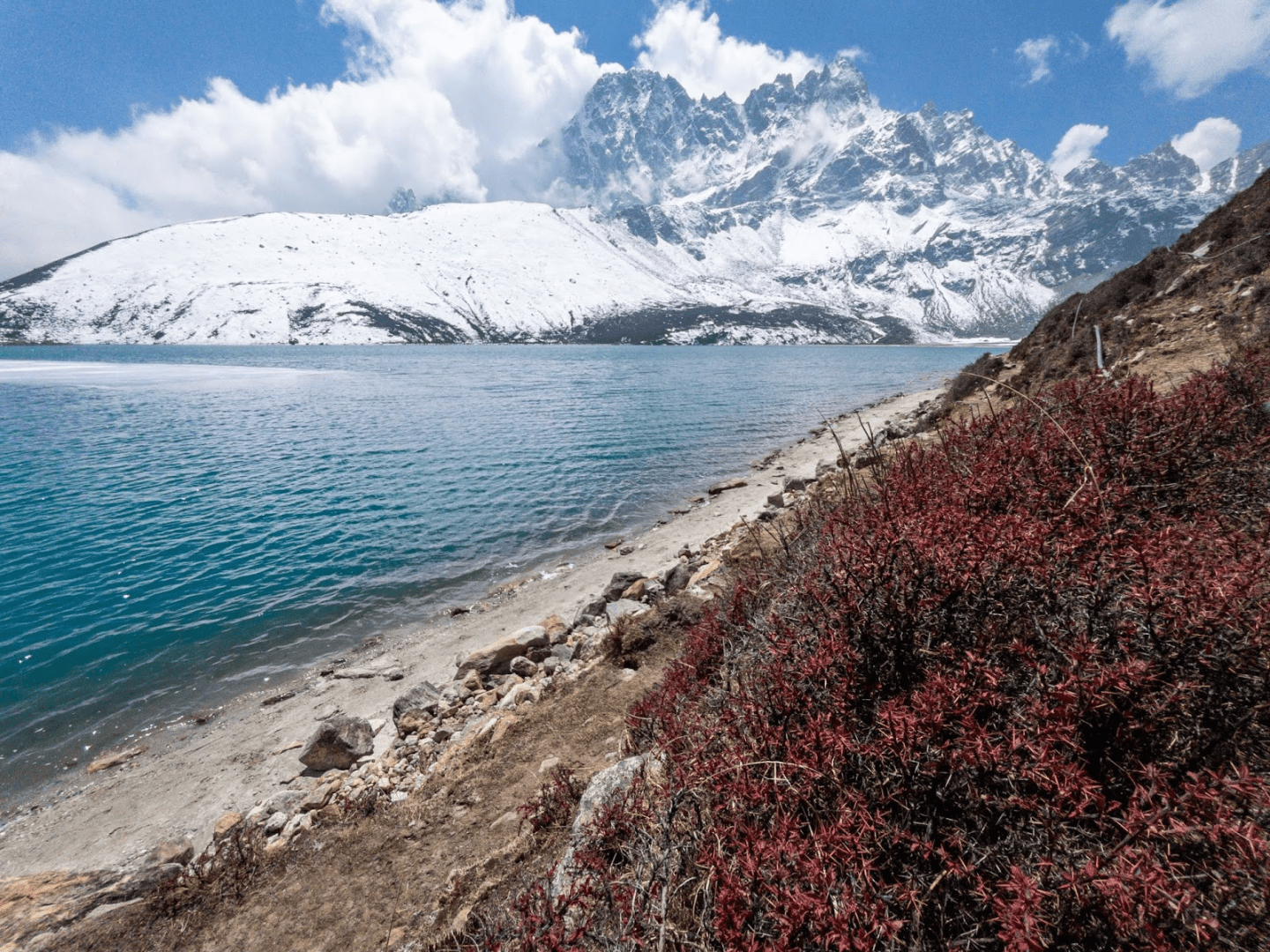 5. Have A Positive Frame of Mind … And Commit!
You never know 'til you jump in with both feet. The typical pre-trip questions and anxieties are, "Have I done enough training?", "Should I take Diamox to handle the 18,000 feet altitude?", "Do I have the right gear for -15 to -20 degrees centigrade?", "Are the helicopters and avalanche-prone areas safe this time of the year?". Well, you can never be sure, can you? So the only way to find out is to go for it. Having a positive frame of mind is crucial. Trust your preparation and training, your team, your equipment, and back your ability to make good decisions along the way.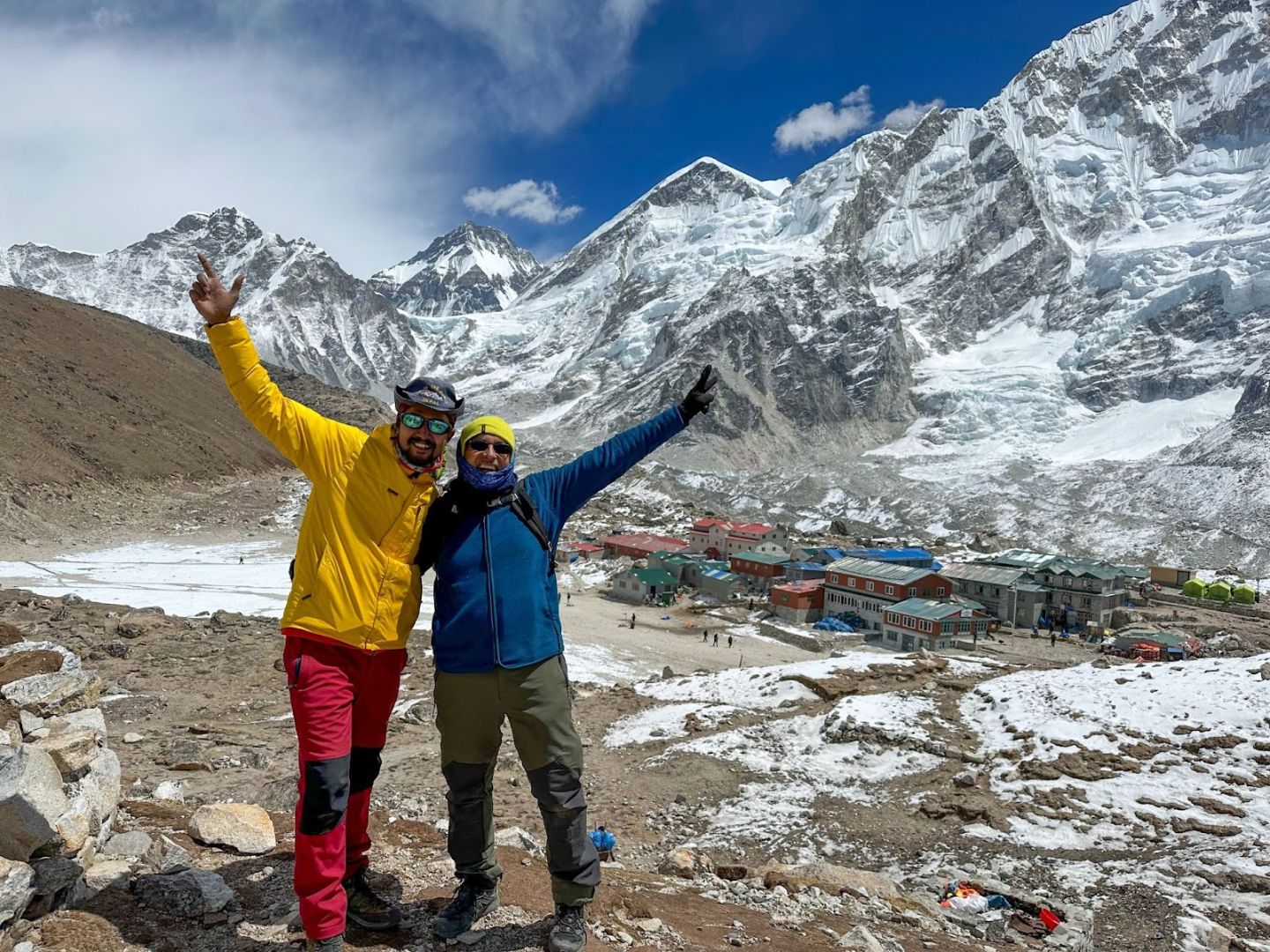 6. Find a Sherpa
Doing something for the first time? Well, having someone who has experienced it before along for the ride is a big help. Accepting or asking for help is not a sign of weakness; it's a recognition that you are learning. Samip guided me up to ABC and again to EBC. I trust him to make the right decisions regarding weather and routes. He taught us to "go slow to go long" – one step, one breath. The stories the Sherpas share of their adventures (Everest marathon anyone?) only inspires and propels you to climb something more audacious (Gokyo Ri and Island Peak summit, here we come!).
7. Don't Give Up
On the trip, some of us fell sick – high fever, chills, shivers – the works. Grinding through it for 36 hours was the only way through. I would be lying if I said I enjoyed that part of it. Those days, I just gritted my teeth, cursed, and prayed to reach our destination quickly. No pictures, no stopping to take in the breathtaking views; just a struggle to see the day through.
Finally, an emergency phone call to a Delhi doctor from the Tengboche monastery, along with medicines, inhalation, garlic soup/Sherpa stew, and home remedies came to the rescue. It's true what the Nepalese say: "Dal Bhat Power 24/7" got me back on my feet. My takeaway: Keep moving. It's not over if you are still trying.
8. Relish the Moment
I still remember the 60 minutes I spent at Annapurna Base Camp, mesmerized by the gigantic massif. The serenity and internal calm I felt was deeply moving. I will cherish that memory for life.
Throughout this trek to Everest Base Camp, I was wondering if I would get to experience something magical and spiritual again. Then it happened. As we began our return from EBC, I turned to bow down to Everest one last time. As I stood up, I saw the sun's first rays roll over Everest's summit. The warmth and brightness of the morning sun started from my forehead and inched downwards until my entire self was bathed and connected to the grandeur of what I was witnessing. My daughter's health had been on my mind for the last 18 months… In that moment, I saw a clear sunny path ahead for my kids. I just knew that things were going to be OK.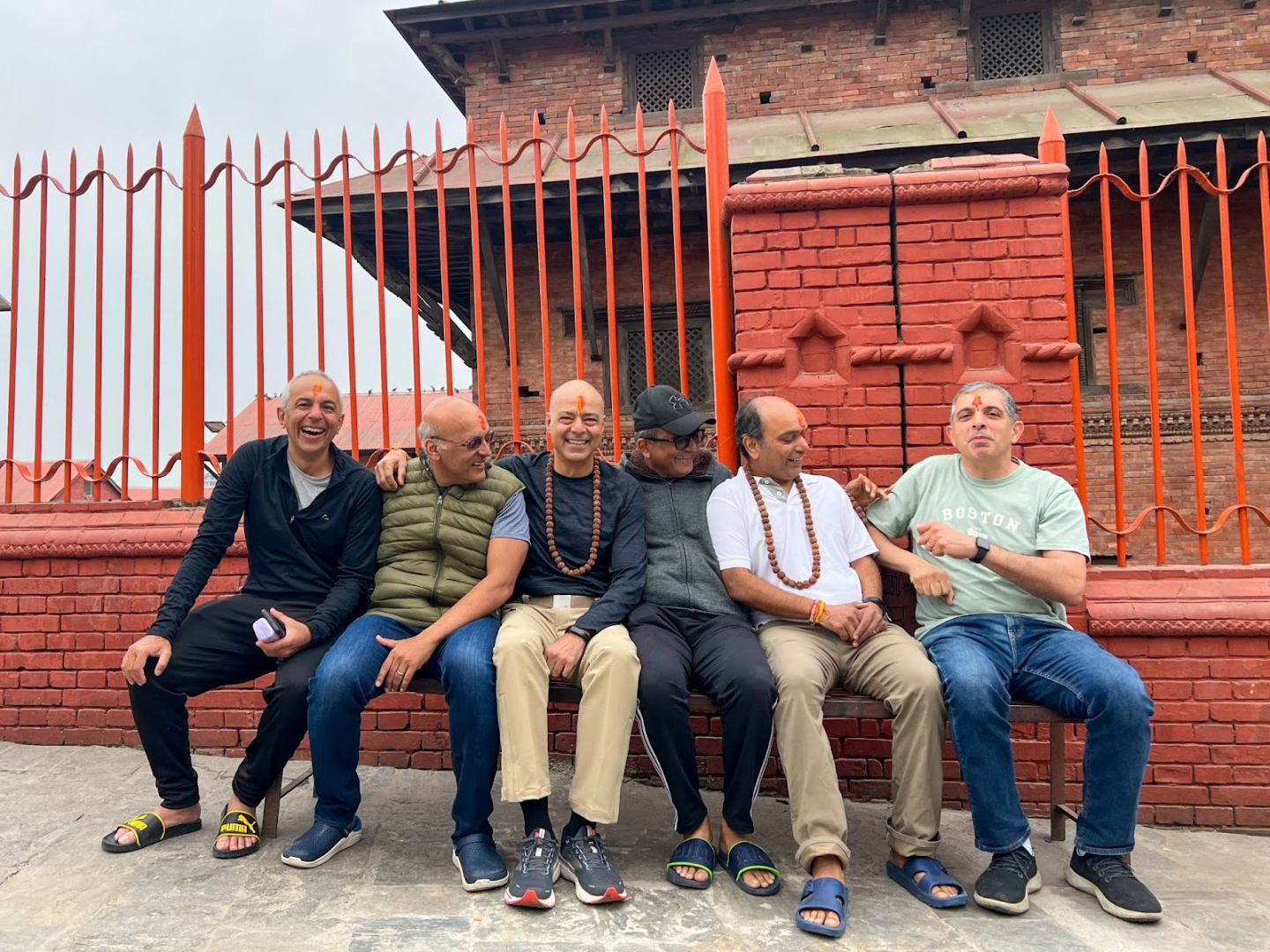 9. Relationships Are Everything
Amazing experiences like watching the sunrise over Everest's summit create lasting memories. Sharing these experiences with folks you love and trust provide the splash of color in those memories. Authentic relationships that are built over time are priceless. I am learning to treasure them, protect them, and invest in them; for eventually, these relationships are the only things that matter in life.
On this trip I had school and college friends, each of whom I had known for 37 to 49 years. The daily banter and sledging, the helping hands, the comfort of giving up without judgment, the after-party craziness… Priceless, indeed.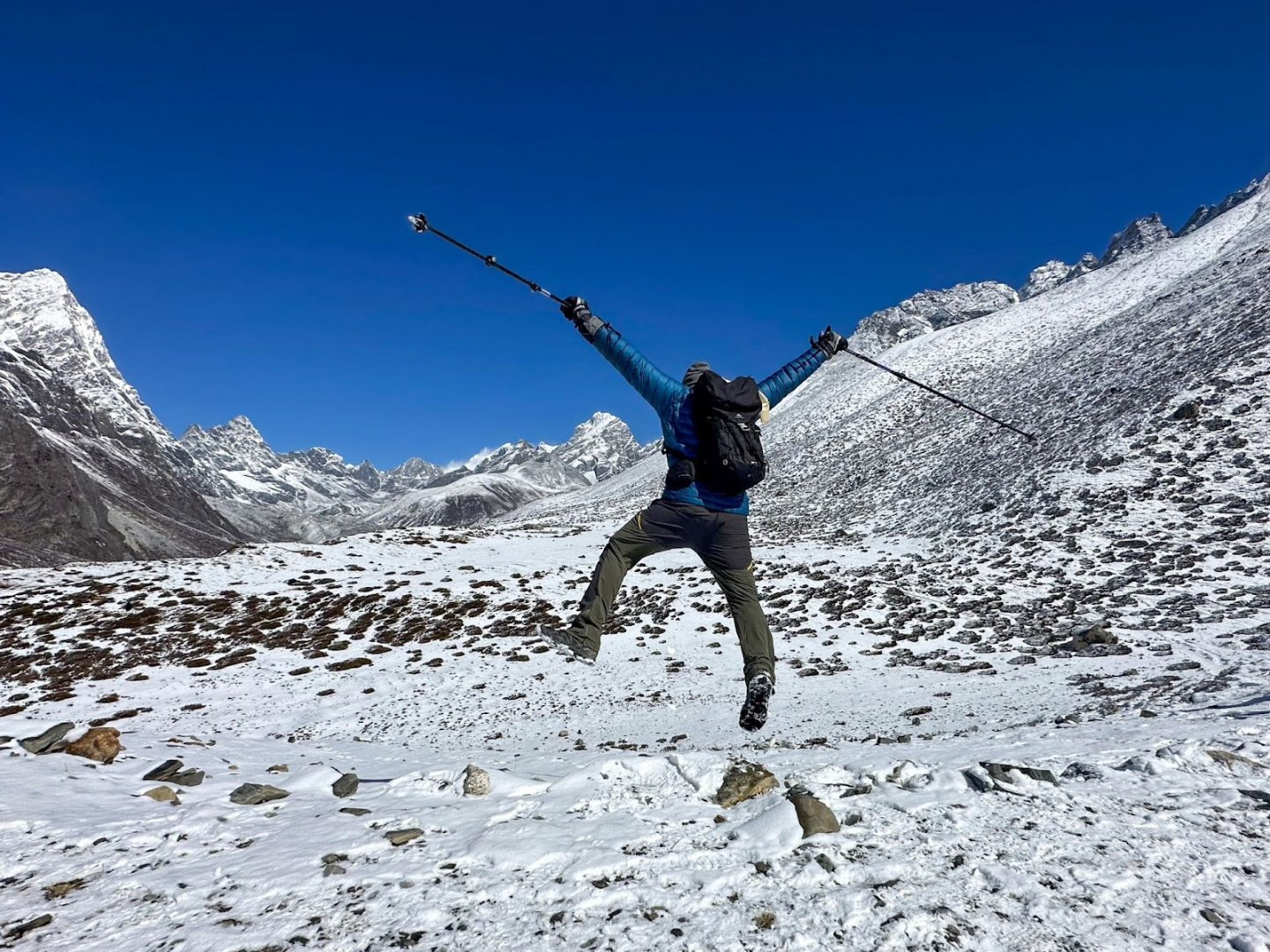 10. A Bit of Crazy is Good
The two friends that originated the plan but could not make the trek surprised us by flying from the US to Nepal, and greeting us at our final destination, Gorakshep (16,942 feet) on a helicopter. These lucky @&*!% will show up in the Kala Patthar (best Everest views) pictures looking fresh and cheery, while the rest of us are battered and bruised by the altitude and cold for 10 days. But we love them for making the crazy trip from the US to Nepal for 72 hours. Compounding friendships > Compounding money.
Another 'crazy' we encountered was our helicopter pilot Simone, who has climbed eight eight-thousanders and summited Everest four times. Every season, he flies in the Khumbu region helping with high-altitude rescues. On our return journey, he flew us above some Himalayan summits (20,000-22,000 feet). Check out the crazy video here. When I asked for his help to put on the funky four-point seat belt, he waved me off and said that belts wouldn't really help at that height.
I'm grateful for the mountain – and to be sharing this with you all.
First published in Mint in the print issue dated 10 July 2023. Reproduced with permission.