Honasa IPO: Pioneering the Digital Future of FMCG
Peak XV is proud to partner with Honasa and continues to support the founders in their mission to transform India's FMCG landscape.
Ishaan Mittal
Published November 7, 2023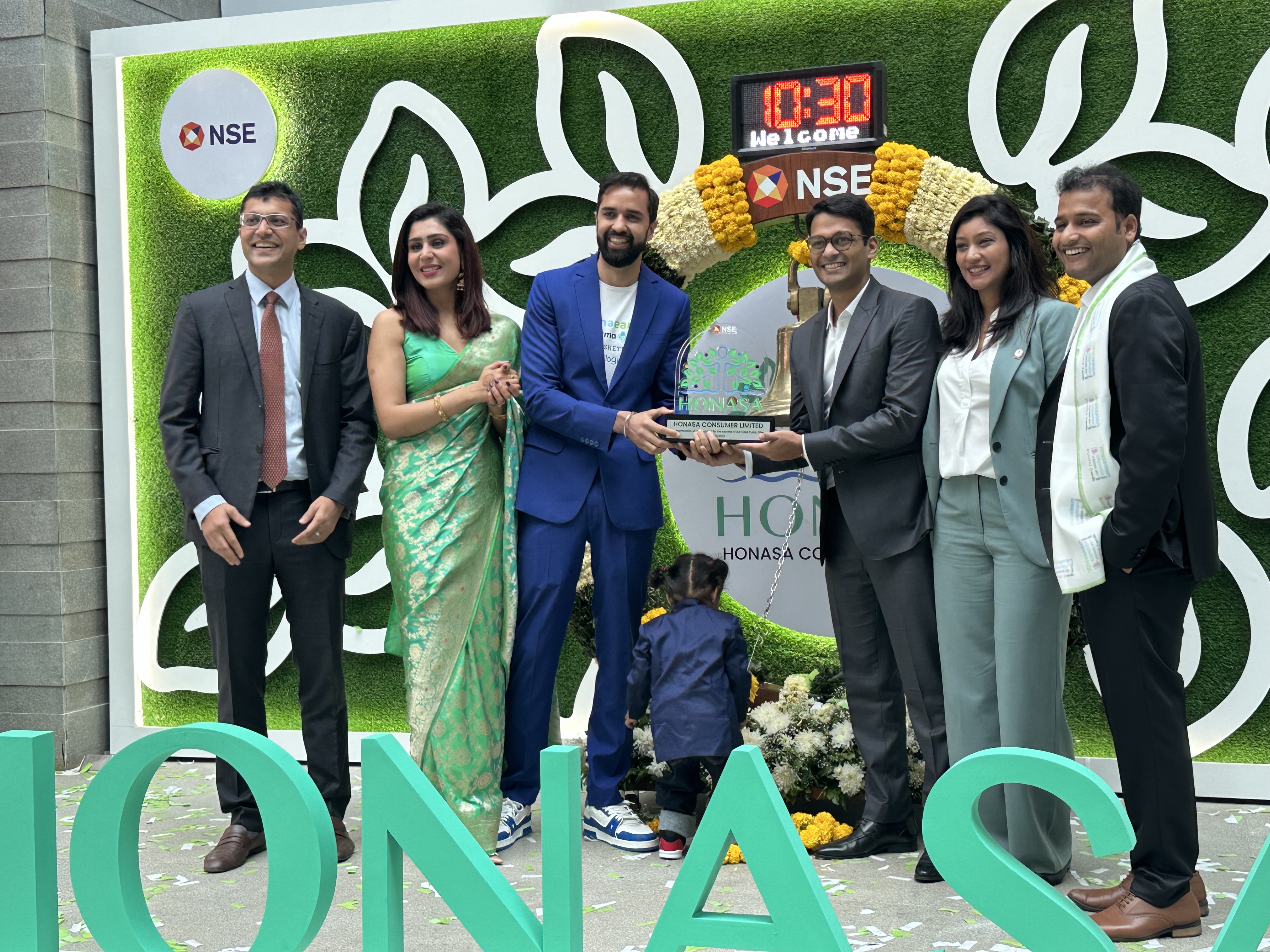 Our relationship with Honasa, Mamaearth's parent company, began in 2016 when I first reached out to Varun Alagh. Honasa was just a month old then, but what impressed us from our first meeting was the company's commitment to using data and technology to transform the FMCG market.
Honasa will list on India's stock exchanges on November 7, almost four years after we partnered with Varun and Ghazal Alagh. We continue to be its largest institutional shareholder and have chosen not to sell any of our shares in the IPO. We believe this is a special set of founders building a generational company with the potential to become India's largest beauty and personal care business.
When I first met Varun in 2016, Sequoia India had been investing in consumer brands for over a decade, but we felt that the industry had a lot of scope for product innovation. Honasa's founders didn't want to create just another FMCG company. Instead, they envisioned a digital-first, data-driven company that could adapt to shifting consumer needs.
An excerpt from the investment memo written during Honasa's early days perfectly reflects our confidence in the founding team:
"The more time we spend with Varun and Ghazal, the more confident we are that we are backing extremely ambitious and thoughtful founders in a high-quality neighborhood. They are tirelessly focused on building Mamaearth into a strong brand and allocate all of their energy and resources to it."
Honasa's first brand, Mamaearth, reached a revenue run rate of INR 100 crores in less than three years, a remarkable feat for a young brand. That said, financial milestones are just a byproduct of the product obsession that Varun and Ghazal possess. Mamaearth began as a baby care brand born out of necessity. As parents of a newborn, Varun and Ghazal realized the market needed products free of toxins and harmful chemicals. So, they decided to create these products themselves.
Honasa's Three Pillars of Success
A significant part of Honasa's success comes from its innovative approach to three core aspects of an FMCG business: product, brand, and distribution. Ghazal and Varun have used technology to strengthen these pillars and created a cycle that has enabled Honasa's brands to grow faster than other personal care businesses we've seen.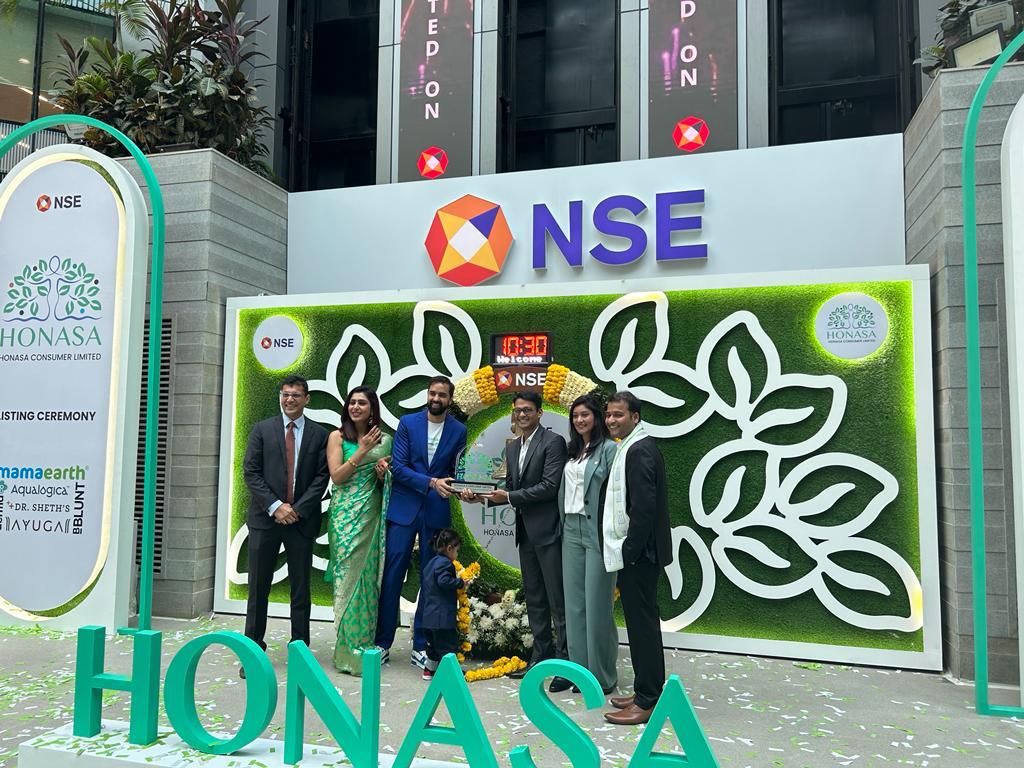 1. Product Innovation Engine
Consumer preferences drive Honasa's decisions. Mamaearth recognized a clear gap in the availability of safe and natural personal care products. To address this demand, it created a product engine driven by data science. This data-driven approach, which has become more efficient with time, includes analyzing social media to make informed choices about new products to launch. This agile approach keeps Mamaearth ahead of competitors and has powered Honasa's newer brands, like The Derma Co and Aqualogica.
2. Digital-First Distribution
Many FMCG brands in India typically rely on offline distribution methods, which entail high distribution costs and uncertainty about a product's success. Mamaearth changed the game by starting as a digital-first brand, selling products on its website and other e-commerce platforms subsequently. It allowed the company to showcase a broader range of products to consumers and receive direct feedback, driving rapid product innovation. Mamaearth's online success has also boosted its offline presence, as retailers actively dedicated shelf space to their products.
3. Building Brands through Micro-Marketing
Traditional forms of advertising are costly. Mamaearth's digital-first approach allowed it to overcome this challenge by utilizing digital media channels and excelling in "micro-marketing." The company targeted different consumer segments and tailored product promotions based on factors like geography and weather. This personalized approach helped Mamaearth connect with a diverse audience and build a loyal customer base.
From Startup to Industry Leader
Mamaearth's rapid rise is impressive, especially considering that the COVID-19 pandemic hit just as the brand was gaining momentum in early 2020. While many brands may have pulled back during the uncertainty, Mamaearth displayed remarkable resilience. Varun and his team increased their marketing efforts to boost brand awareness and improved the company's supply chain.
Mamaearth's commitment and innovative strategies paid off. Over the next three years, the brand had grown tenfold, reaching INR 1000 crores in annualized revenues, becoming the fastest brand in the Indian beauty and personal care market to achieve this milestone.
It has been a privilege to witness Honasa redefine the FMCG playbook, and expand its portfolio with brands like The Derma Co and Aqualogica, and acquire Dr. Sheth's and BBlunt. The success of Honasa's brands has only opened more doors and reaffirmed the company's inspiring goal to revolutionize the industry.
Honasa's journey is a testament to the power of innovation, resilience, and the unwavering pursuit of excellence. Peak XV is proud to partner with Honasa and continues to support the founders in their mission to transform India's FMCG landscape.
First published in Moneycontrol on 7 November 2023. Reproduced with permission.