Hevo Data: Accelerating Data Mobility
Manish Jethani and Sourabh Agarwal are part of a new breed of Indian SaaS founders who are building for the world, from Day One.
Tejeshwi Sharma
Published December 17, 2021
By Tejeshwi Sharma and Kanakvi Aggarwal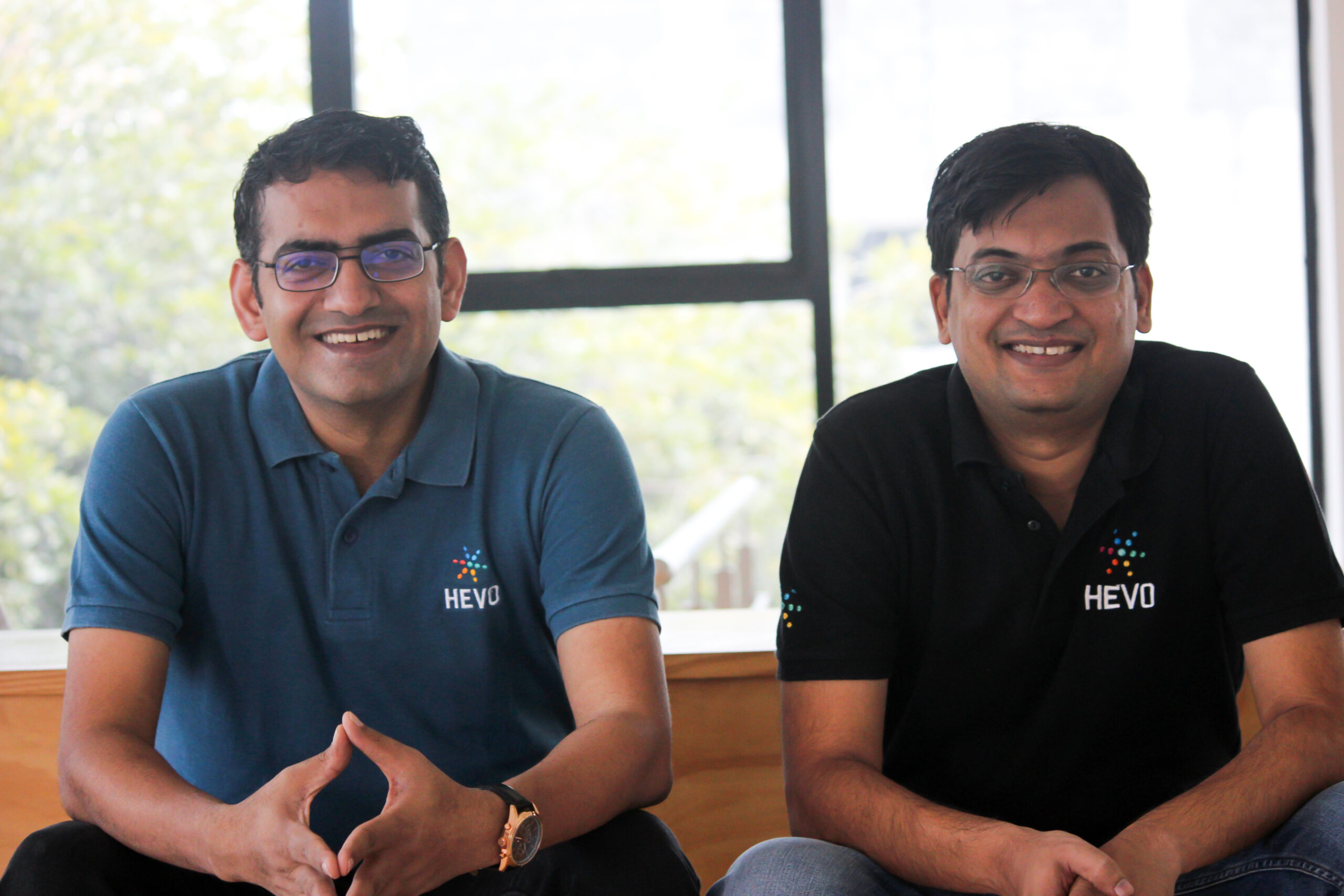 In today's digital world, every company is a data company. Every business transaction, customer conversation, product interaction or employee experience leaves behind a valuable data trail that businesses can harness to build new products, drive business intelligence and make strategic decisions.
An e-commerce company, for example, that wants to identify its most profitable marketing channel needs to marry data from Hubspot (marketing automation), Facebook and Google (ads), Shopify (webstore) and Stripe (payment gateway). But it's incredibly challenging to bring different data sets, which are often in incompatible formats, together from disparate sources. As a result, it is hard to unlock the real value of data.
Technology-first companies, such as Uber, Airbnb and Stripe, have built in-house technology that enables easy extraction (from disparate sources), transformation (compatibility) and consolidation (centralizing data) of data assets to make it more useful for analytics, intelligence and product building use cases. Such companies tend to be more data-driven since data flows seamlessly across the organization and is easily available for consumption. However, most companies lack the resources or capabilities to build this kind of infrastructure.
Enter the modern data stack, a suite of cloud-based products for data analytics infrastructure designed to help companies centralize and manage data across its lifecycle – from extraction and transformation to storage and analysis. Hevo Data, a no-code data pipeline platform for new age businesses, is foundational to this stack.
Data usability starts with mobility. Hevo Data is building a bi-directional data pipeline infrastructure that enables fast and reliable movement of data from hundreds of disparate data sources to a centralized storage and back. It is like a two-way highway for data mobility. Hevo Data eliminates the drudgery of the data mobility infrastructure with a beautiful, easy to use interface that allows their customers to seamlessly monitor and manage their data mobility. For example, using Hevo Data, companies can build a 360-degree view of their customers by combining data from multiple disparate data sources and applications including sales CRM, advertising channels, marketing tech, financial system software and customer support products. Hevo Data is helping democratize the modern data infrastructure by bringing cutting-edge technology to all organizations, big or small, tech-savvy or not.
The partnership with Manish Jethani and Sourabh Agarwal first began through Surge, Sequoia India's rapid scale up program for early stage startups, in September 2019. Manish is a second time founder and Sourabh a seasoned technology practitioner. When we met them in the lead up to Surge, we were impressed by their maniacal product focus and their global ambitions. They are part of a new breed of Indian SaaS founders who are building for the world, from Day One.
As they built the product out, it was clear to us that they have aced the duality of technical sophistication and consumer-grade product experience. We believe this is the secret sauce of all successful software infrastructure companies. Hevo Data's product is built on the Kafka platform and offers the lowest data latency in the market. At the same time, the product experience is so nifty that even non-technical users can plug their data sources and go live in a few minutes.
Most Hevo Data customers we spoke to find the product reliable, performant, easy to set up and delightful to use. Those conversations felt like a replay of Manish's product vision. The beauty of delightful products is that they sell on their own. And it couldn't be more true for Hevo Data. A vast majority of their traction is organic and product-led. Frustrated data users dealing with brittle and complex data pipelines search for a solution online, find Hevo Data and sign up for the product. We are big believers of product-led growth (PLG) companies and Hevo Data is a masterclass in creating sophisticated inbound machinery that drives such growth.
We're excited to announce that Sequoia Capital India is leading Hevo Data's Series B round. Our team is more bullish than ever about cross-border SaaS start-ups that are building for global markets. In September, Freshworks became the first Indian SaaS company to successfully list on Nasdaq. It is truly a moment of reckoning for all of us.
We are thrilled to be partners with Manish and Sourabh in this journey of building a world-class product while skillfully executing the PLG playbook. They are just getting started; in the years to come Hevo Data will become synonymous with data mobility.
If you're interested in joining the Hevo Data team, they are hiring across Engineering, Product, Design, Marketing and Sales.