Flip: Simplifying Payments and Money Transfers in Indonesia
We're excited to announce that Sequoia Capital India & SEA, which led the company's first two rounds, is co-leading Flip's $48 million Series B.
Aakash Kapoor
Published December 8, 2021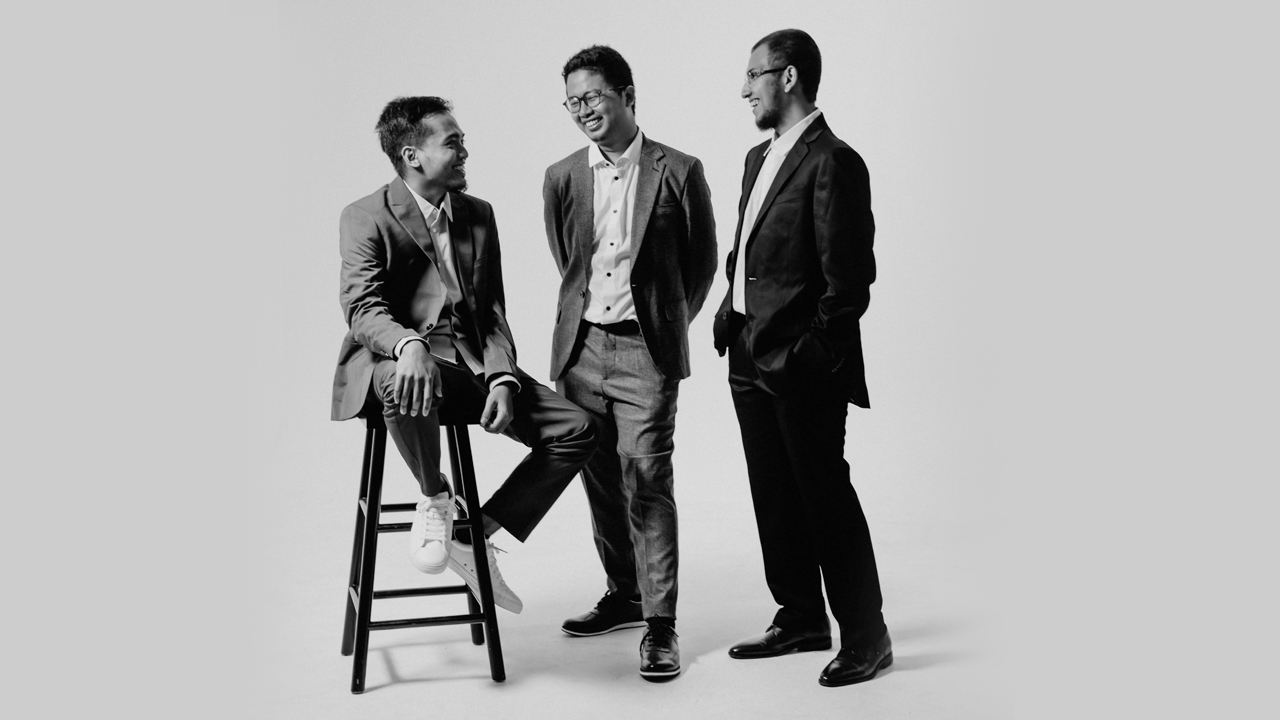 by Aakash Kapoor and Shailendra Singh
Humans have a paradoxical relationship with money. We want people to trust us with theirs, but we don't trust others with ours. We want to grow it, yet we hoard it. We complain about the service we receive from banks, yet we keep deposits with banks. Payments and fintech companies across the globe are simplifying this relationship. Flip is taking this on in Indonesia.
Rafi Putra Arriyan (or Ari), Luqman Sungkar, and Ginanjar Ibnu Solikhin started Flip to solve the complexity and unreliability of digital money transfers in Indonesia. Millions of people are transacting billions of dollars through Flip today, a strong indication the founders have cracked the problem and earned their users' trust.
Bank to bank money transfers in Indonesia are costly, clunky and complex. Four companies act as switching houses, and every interbank transfer goes through multiple hoops.
The founders came up with the idea for Flip while studying Computer Science at the University of Indonesia. When they wanted to split a food bill among themselves, the cost of bank-to-bank transfer was as much as the meal itself. What's more, the transfer would take three days to go through.
After a few early iterations, the Flip team went on to build a loveable consumer app, paired with a proprietary switching system that's now integrated with over 100 banks. Now people can flip money to each other in seconds.
We first met Ari in his family home in Bandung, Indonesia, in 2019. It was Hari Raya and two of us flew in from Singapore to break fast with him. Ari struck us as an authentic and thoughtful founder who is obsessed with simplifying payments transfers and providing fair financial services for Indonesians. It was obvious to us that he had spent a lot of time thinking about how to help people send money securely, with the best experience, at a low cost.
In 2019, Sequoia Capital India partnered with Flip in their seed round – then co-led their Series A in 2020.
Flip has grown virally in the last couple of years, and the metrics continue to blow our minds. The app now has over 7 million users in Indonesia. Users love Flip and the network expands with every transaction. Every time someone uses Flip to send money to another, the recipient experiences the speed and power of the network. Unsurprisingly, half of Flip's new users join organically. Flip's app has a stellar 4.8 rating on both the App Store and Google Play Store, and truth be told, we have not seen such high retention for a consumer app in a long time!
Our thesis for Flip is simple – Indonesia's digital economy is exploding. There are 90 million people now shopping online with over $70 billion in transaction value, the majority of which is on interbank payments rails. Online transaction value will more than double to $150 billion by 2025. Flip's massive distribution and insanely high user engagement will pave the way for it to offer future payments and fintech products, such as user deposits, innovative forms of credit or merchant payments acceptance. This is a playbook we've seen before in fintech unicorns, like CRED and Bharatpe in India or Toss in Korea. To top it all, we are proud to back a founding team that is ambitious, authentic, product-driven and long-term minded.
In the last two years working closely with Flip's founding team, we've come to really admire how focused and purpose driven they are. Ari, Luqman and Ginanjar have the courage to back their convictions. They stick to their ideals, and are able to say no to ideas that might distract or deviate from the company's vision. For example, last year they were presented with the opportunity to build an ancillary product for a potential business-to-business use case that would bring in a notable amount of revenue – but it was not a part of the roadmap for the company. Many founders find themselves at this crossroad at least once on the long road of building. They didn't blink once before they declined. It's just not core to our vision or mission, they said.
Sequoia Capital India has partnered with over 50 fintech startups across India and Southeast Asia. It's a sector that has immense opportunity to drive impact and change, and we believe many large, enduring companies will emerge from this space, across our region, over the next decade.
Today, we're excited to announce that Sequoia Capital India, which led the company's first two rounds, is co-leading Flip's $48 million Series B. Tripling down in consecutive rounds demonstrates our strong conviction in the Flip team and our belief that Flip will emerge as one of Indonesia' leading fintech companies.