eFishery: Revolutionizing Fish Farming With An Aquaculture Super App
eFishery is making a deep impact on Indonesia's aquaculture sector, and we believe that Gibran Huzaifah and Chrisna Aditya have a unique shot at building one of the largest agritech businesses in the region. 
Aakash Kapoor and Johan Surani
Published January 11, 2022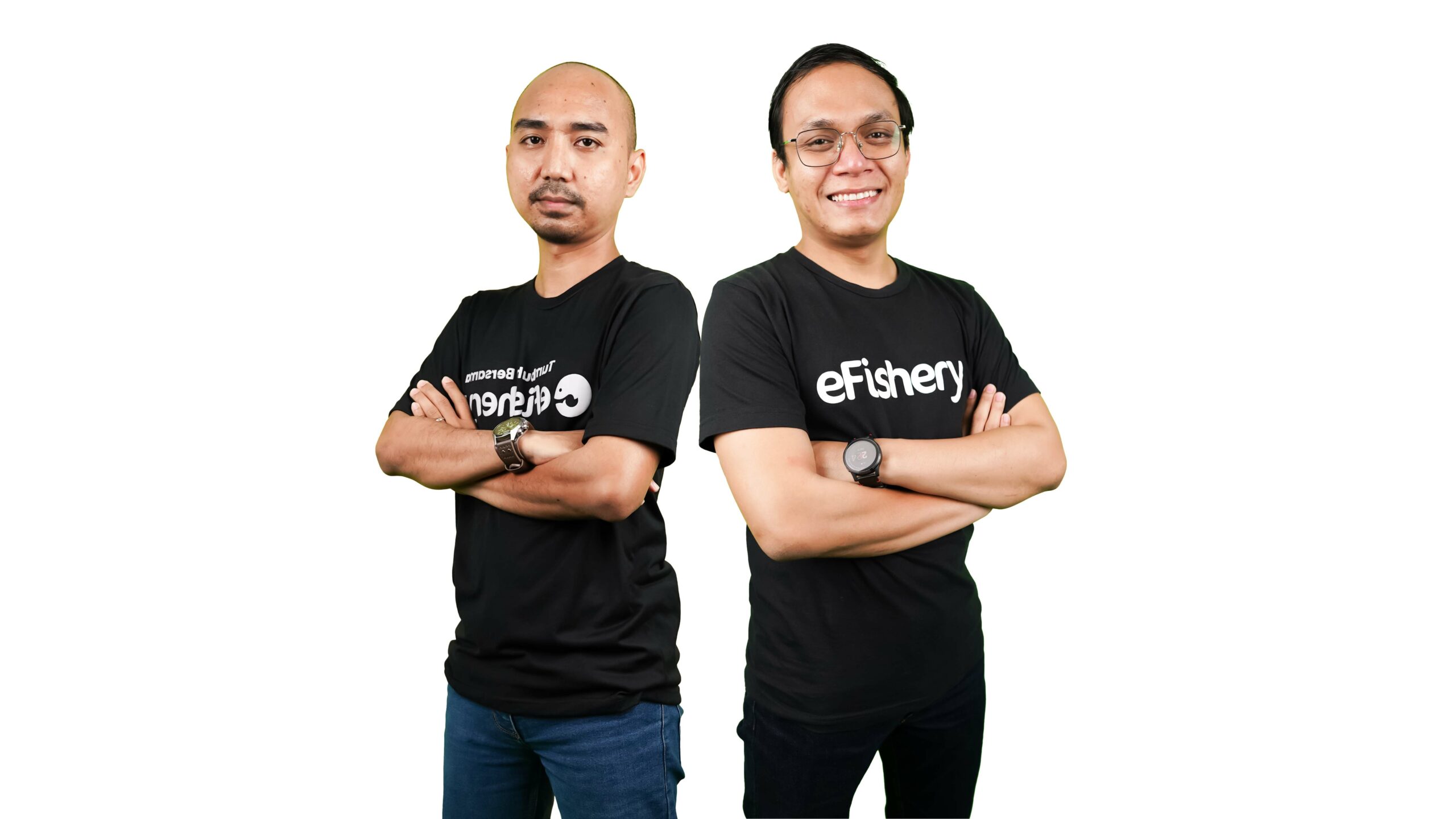 As a nation of 17,000 islands, Indonesia's fishing industry is central to the country's history, culture and economy. Aquaculture has been a key pillar of that industry for generations, and today Indonesia's fish farming sector – the second largest in the world – generates about $20 billion in revenue a year. It's also a sector that is ripe for innovation.
There are over three million owner-operated shrimp and fish farmers in Indonesia who are feeding, processing and selling their fish the same way they've done for decades. Gibran Huzaifah, a biologist turned fish farmer turned tech entrepreneur, is on a mission to revolutionize this very traditional, highly fragmented industry by building a 'super app' for aquaculture.
Gibran started his own catfish pond in 2009 when he was studying biology at Institut Teknologi Bandung to help supplement his family's income. After he graduated, he scaled the business to 76 ponds, and started exploring how he could use technology to create more efficiencies for his fellow fish farmers.
In 2013 Gibran teamed up with Chrisna Aditya, a software engineer who shared his vision to create impact for Indonesia's rural communities, to launch eFishery with eFeeder, a pond-side IoT robo-feeder that helps lower cost, minimize waste and improve yields. Most small fish farmers still feed their fish manually, which is super inefficient and leads to overfeeding – a massive issue in a category where feed accounts for the bulk of a farmer's cost. eFeeder, which detects fish and shrimp's hunger levels based on their movement, helps aqua farmers increase production yields and reduce their harvest cycles. News spread quickly and thousands of fish farmers quickly signed on.
Leveraging data on fish, feed and water quality that's collected by this smart device, Gibran and Chrisna strategically moved into feed supply, disease prevention and financing, and created a marketplace to help farmers find end buyers for their produce, all through an easy to use app.
Today, eFishery serves over 30,000 fish and shrimp farmers across 100,000 active aquaculture ponds, up 2.5x in the space of 12 months. Farmers purchased 38,000 tons of input through the app and sold 35,500 tons of fresh harvest through the eFishery marketplace in 2021, up 3x year on year. In addition, nearly 7,000 farmers have gained access to productive capital through eFishery, which has helped them scale their businesses further. Overall, the company's revenue grew over 150% in 2021, all while maintaining fantastic unit economics.
We're thrilled to announce that Sequoia Capital India is co-leading the startup's Series C round. Gibran and Chrisna are highly innovative, mission-driven founders with ambitions to help fish farmers across Southeast Asia leverage the power of technology. The company aims to expand internationally and roll-out additional services to strengthen its super app. eFishery is already making a deep impact on Indonesia's aquaculture sector, and we believe that Gibran and Chrisna have a unique shot at building one of the largest agritech businesses in the region.
eFishery is hiring across a range of roles. If you'd like to join them in this exciting mission, reach out to us!