Coinswitch Kuber: Democratizing crypto investments
We at Sequoia India are excited to continue to support Ashish, Vimal, Govind, Sharan and the rest of the team.
Shailesh Lakhani
Published October 6, 2021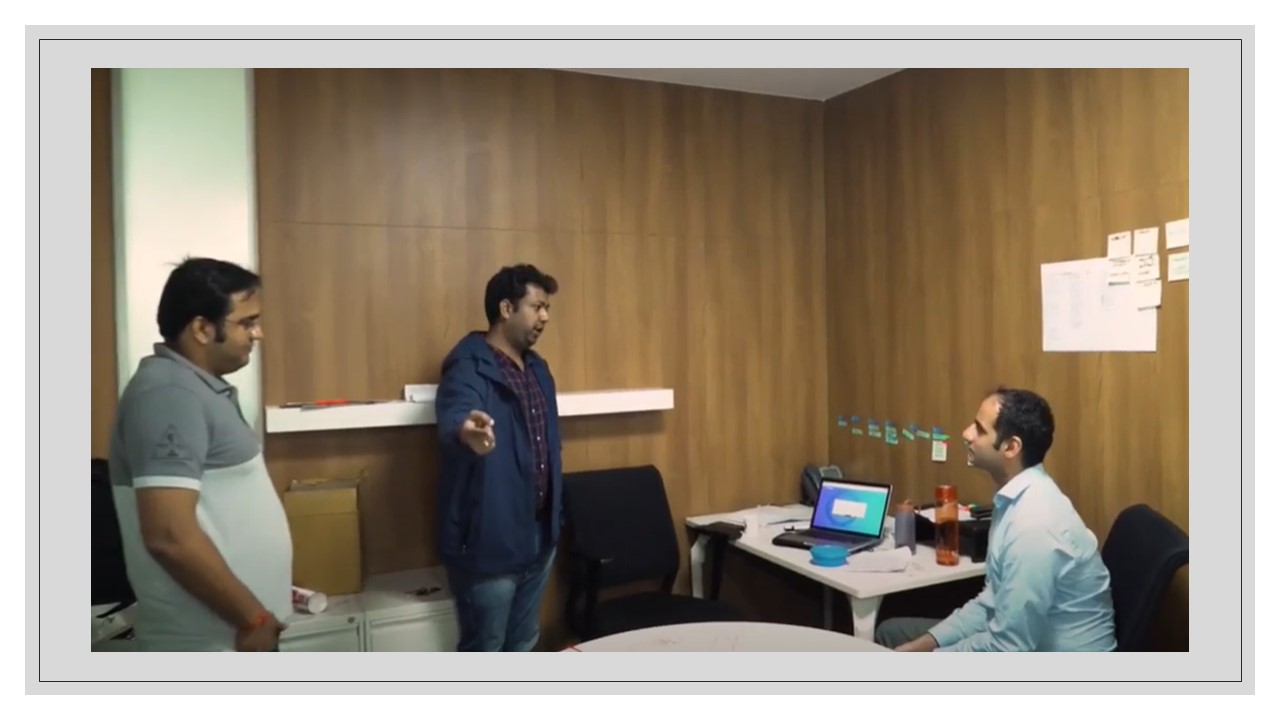 Today Coinswitch Kuber announced a $260 million Series C round. This milestone, which is notable in an industry that's still in its infancy, offers an opportunity to reflect on the company's early journey and the power of building in a bear market.
We first met Ashish Singhal, Vimal Sagar Tiwari and Govind Soni at a Sequoia India Hackathon in 2015, and formed an immediate connection. Sequoia Capital India partnered with Coinswitch soon after the company was founded in 2017, and the team spent most of the following year working out of an incubation space we had in our Bangalore office. Sharan Nair, a key contributor to the story, joined slightly after founding.
The initial product, which was designed to serve global audiences, was a meta search layer that converted one type of token to another. The company generated revenue from day one and was profitable most months, but the market at the time was limited.
It was, however, clear from the start that Ashish, Vimal, Govind and Sharan were buildrs driven by deep conviction. The crypto bear market of 2018/2019 was tough, and we saw them in the office most weekends, working hard to solve difficult problems in pricing algorithms, building quality user experiences, and providing personal customer service. For fans of the original Karate Kid movie, it was the 'wax on, wax off' moments of building skills that would one day come to use, when it wasn't obvious what it was for. They never once talked about pivoting from crypto.
In early 2020 the Supreme Court of India struck down regulations banning crypto currencies in India. Coinswitch worked to quickly launch a product called Kuber that was focused on making the crypto on-ramp simple. Their early design choices were driven by their mission of democratising crypto investments and eliminating all complexities buying and selling tokens. The business started to accelerate quickly; in one quarter they were two quarters ahead of their plans. The skills they built in the bear market all came to use, and the power of conviction during tough times shone through. Coinswitch has had one of the steepest ascents of any company we've ever seen, both in terms of metrics, and in terms of founders scaling to the challenge.
Through late 2020 and 2021, they raised follow-on rounds led by some of the world's most prominent crypto investors, including Paradigm, Ribbit, Tiger Global and, with today's round, Coinbase and A16Z Crypto. They are the largest onramp to crypto in India, and have a shot at being one of the largest in the world. And given the developer base in India, will probably introduce thousands of buildrs to crypto.
Several teams in India, including Polygon, Instadapp, CoinDCX, WazirX, Persistence and others have similar stories. They kept their heads down in tough times, kept building and now have enviable positions in their respective segments. The takeaway is that building diligently amid clouds of uncertainty can have an outsized outcome when the sun emerges.
Congratulations to Coinswitch on this milestone. We at Sequoia India are excited to continue to support Ashish, Vimal, Govind, Sharan and the rest of the team, and can't wait to see what you do next.