Absolute: Sowing the Seeds of Sustainable, Scalable Agriculture
We couldn't be more thrilled to deepen our partnership with the visionary, mission-driven team at Absolute, who are changing the way food is grown, one crop at a time.
Abhishek Mohan, Prachi Pawar and GV Ravishankar
Published May 5, 2022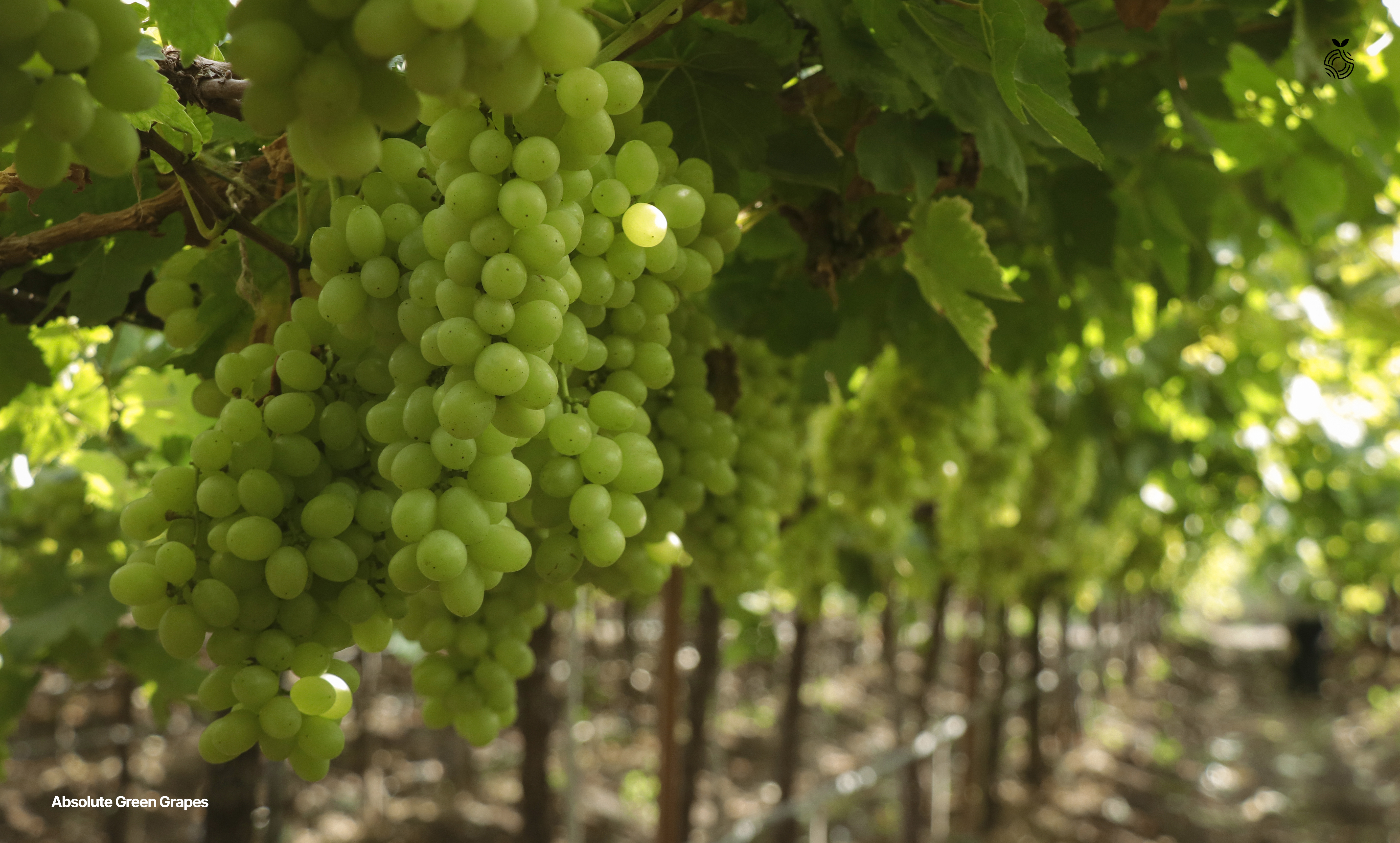 We met Absolute cofounders Agam Khare and Prateek Rawat serendipitously while doing some market research on India's fast changing AgTech sector. We cold called Agam to get his take on an adjacent vertical, and when he told us they were scaling a network of high-output precision farms, a couple of folks from our Delhi office decided to drive out for a visit.
When we hit the outskirts of Haryana, we were amazed by what we saw. One verdant farm after another, all part of the Absolute's network, stretched endlessly as we drove on. We were stunned by the absolute scale of it. And the produce itself was almost ludicrous. The capsicums were much larger and more delicious than what you'd find in markets; the tomatoes and cucumbers looked more wholesome and brighter than anything we'd seen.
What was most exciting was the scope and ambition of their vision. Agam and Prateek believe the future of food rests on a scalable solution that ultimately needs to be safe and sustainable. Their mission: to help Indian farmers improve their yield, scale their operations through bioscience-backed precision farming techniques, and reach larger export markets.
They joined Surge, our rapid scale up program for early stages startups in 2021, and Sequoia Capital India co-led their Series A later that year. Today, we're thrilled to announce that Sequoia Capital India is deepening its partnership with Absolute Foods by participating in the company's Series B round.
The global fresh food trade and precision inputs is a $1 trillion market. Despite generating 10% of the world's produce, India has only a 1% market share because Indian farmers can't consistently deliver crops that can be marketed as premium. Also, the demand goes up every year, but the yield increases by barely 2%. This creates a mismatch between supply and demand. So, a solution that can increase yield and cater to large markets in India and overseas can create great value for everyone in the supply chain.
In our first meeting, Agam told us how he was inspired by former President Dr APJ Abdul Kalam, who was passionate about India's need for long term food security. Agam worked for Dr. Kalam's foundation for two years on a range of issues, including agri productivity, before launching and scaling an industrial robotics and factory automation company working across various sectors, including food and beverage, pharma, auto, oil and gas as well as steel and cement. In 2015, he founded Absolute and was joined by Prateek, who spent a decade in diverse roles across Adobe Systems, consultancy firm Zinnov and Pitney Bowes India, where he was responsible for driving strategic initiatives across its eCommerce, shipping and software businesses.
The team spent over six years developing the world's first universal Farm Operating System with precision farming IP for more than 60 different crops.
At its core, Absolute is a plant bioscience company operating at the intersection of phytology, microbiology, omics, molecular biology, epigenetics and AI. The team has invested heavily in R&D to understand the microscopic details of the molecular building blocks that impact agricultural yield and quality, and is now harnessing that to increase farmer profitability, environmental sustainability, and consumer health.
Their solution comes at a time when even the most rural farmer is now online, thanks to the ubiquity of smartphones with high-speed data connections. Absolute deploys IoT devices to monitor farm conditions and provide specific instructions to farmers on every step of the crop lifecycle. They've managed to increase farmer yield up to 20% by increasing the quality of the produce while decreasing reliance – and spend – on synthetic inputs and chemical fertilisers.
Absolute, which currently serves 12 Indian states, now has one of the largest precision farming networks in the world, spread over 100,000 acres. By working with Farmer Producer Organisations (FPOs), or cooperatives,instead of individual farmers, Agam and Prateek have found a way to create impact at scale. The company, which also offers distribution as part of their core business model, currently exports fruits and vegetables to more than 10 countries across the world.
At Sequoia India, we seek out mission driven founders who are out to make an impact. Agam and Prateek are examples of such founders. We couldn't be more thrilled to deepen our partnership with these visionary, ambitious founders who are changing the way food is grown, one crop at a time.