22 Things We Learned at SaaStr 2022
India's founders were out in full force at SaaStr 2022. For those that didn't attend – we got you covered. Here's 22 of the most relevant takeaways for India's SaaS ecosystem.
Tejeshwi Sharma and Shreyas Nair
Published October 18, 2022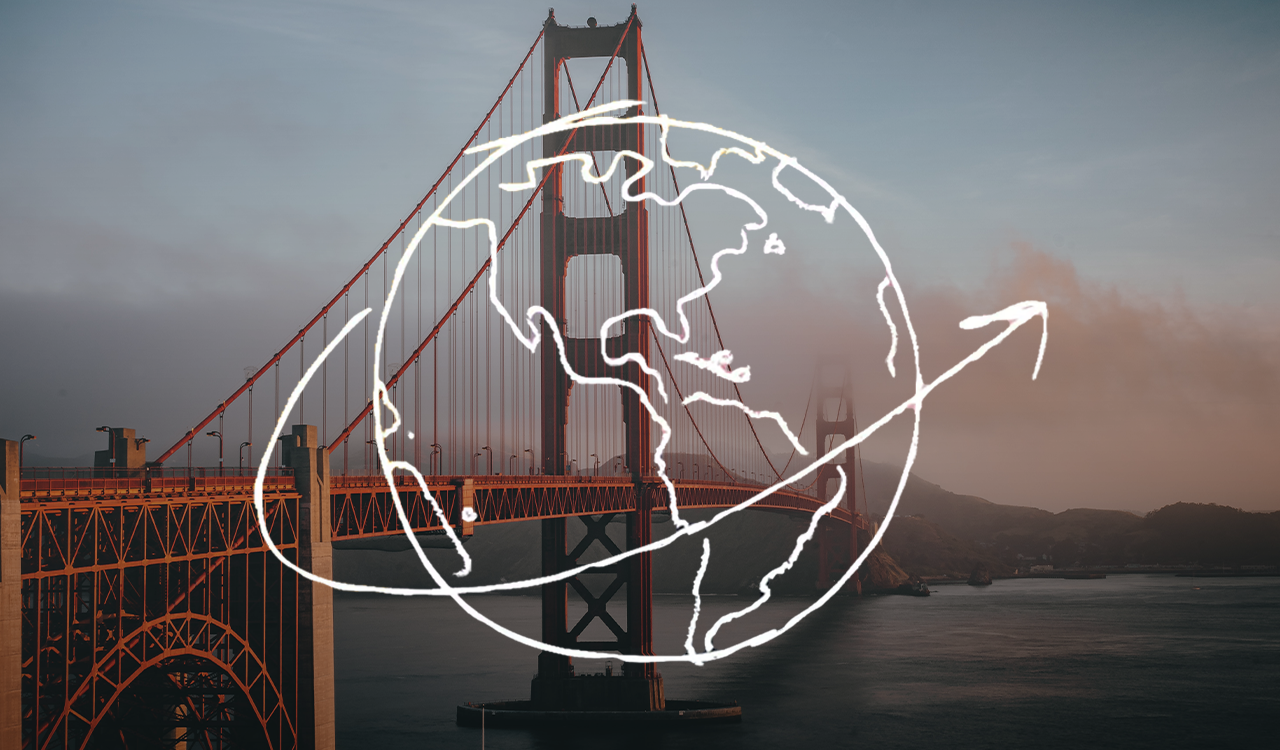 The San Francisco Bay area has long been the fountainhead of SaaS, and in September India's SaaS community arrived en masse to drink from the firehose.
Over 100 Indian founders were in town for a unique double header: SaaStr/Dreamforce and the launch of SaaSBOOMi US. SaaStr had more than 10,000 delegates this year and India was well represented, with 5%-10% of exhibition booths and strong presence on stage. It felt like a celebration of the future of global SaaS – and one that Indian founders will help architect.
We met with around 70 folks – Silicon Valley SaaS CXOs, investors and Indian SaaS founders – and attended many (and hosted a couple) sessions at both SaaStr and SaaSboomi over a two-week period. Three key themes emerged:
SaaS continues to be a fertile ground despite the 2022 'SaaS-acre'. There are 35 SaaS companies with over $1 billion ARR and 300-plus with over $100 million ARR. SaaS has never been bigger, and growth is secular. The spending slowdown is real but there is no log jam. Most companies expect to miss 2022 targets but it is far from a doomsday.
We remain optimistic about the prospects of cross-border SaaS. Companies in our region are good at achieving PMF and scaling to $1 million-$5 million ARR efficiently. The path to $100 million ARR is fraught with challenges and needs more muscle building.
Silicon Valley's 'unfair advantage' is the ecosystem depth, the tribal wisdom and, similar to India, a pay-it-forward-culture – most of the problems that you, as a founder, encounter have been solved before. And if you hustle hard enough, you could short-circuit the solution. Our founders get this and are increasingly carving a toehold in SV. They are hiring leaders, building teams, and attracting advisors in the US while devouring the SV SaaS playbook.
In this post, we attempt to distill some of that tribal wisdom into key takeaways for India's SaaS ecosystem.
The Macro View Right Now
1. Software demand is softening. Deals have longer cycles and need more approvals. The impact is likely to be visible in the next few quarters. Not every slowdown was made equal – infrastructure, cybersecurity and dev tools will be more resilient than application or vertical SaaS.
2. SaaS has a problem of plenty. There are around 80,000 SaaS companies listed on G2, over 100 that are now public, and more than 300 private companies with over $100 million ARR. One implication of SaaS proliferation is that too many companies solving super niche problems are getting funded. Many of them will get gobbled up by the large platforms. Companies, especially those with an undifferentiated product, may want to think strategically about the evolution of their respective category and the path towards building a platform.
3. There is a clear shift towards profitability in the Rule of 40. The promise of SaaS was healthy profitability at scale and yet we see companies with hundreds of millions of dollars in revenue burning cash. In 2022, companies are rapidly fixing economics, sometimes even at the expense of growth.
4. Application SaaS has matured and increasingly there are fewer niches available to build large businesses. AI is likely the next platform, dev tools are strategic given the scarcity of developers, cybersecurity is front and center for enterprises, and the data stack is still going strong.
Org Building Ideas for Cross-Border Companies
5. Silicon Valley has a deep talent bench. One smart way to build a US presence is to hire a GM, ideally someone who could run an important function like sales or marketing besides being responsible for US operations. Their responsibility would include attracting local talent, running the US and creating an employer brand in the US. US companies follow the same model when they start in India.
6. The US is an extremely competitive talent market. To attract A talent, one needs to build an A brand. That means showing up in every quadrant of your category, hiring A players, putting yourself out there. Putting yourself out there, even a little bit, helps.
7. Often, founders are unsure about the headcount split between India and the US. About 10%-20% of a function in the US and 80%-90% of function in India seems to have worked out best for companies we met. That way, one could get the best of both worlds.
8. Once all functional leaders are in place, getting advisors (CXOs you may not need today) works out well. It helps your leaders scale and creates a CXO pipeline for the company. The engagement model is standard: a) Companies reserve $XX million equity for advisors. A typical advisor/board member would take $50,000- $200,000 shares vested over two years. In return, they will spend a certain number of hours per month with your team. b) Some folks like to invest in the company they advise. They help open doors to potential customers and provide advice.
9. The SaaS community in India is very vibrant. But if you are building for the US, it may not be a bad idea to get plugged into the SV SaaS ecosystem. Founders who have moved to the Bay area attest to benefiting from other excellent SaaS founders and practitioners who surround them. This community accelerates learning, shortens feedback cycles and helps build a world-class org. Proximity to customers helps too. Having a leg in SV could help build a global team and work closely with customers.
Learnings on GTM
10. Pricing/Packaging (PP) is a key component of GTM. Often, founders see PP as an economic instrument for value transfer. That's too tactical. PP could be a strategic enabler of GTM scale up if done well. The former CRO of a successful prosumer SaaS company shared how they gave away free annual licenses for all new users over and above the ones contracted. This practically ensured the account would grow at the next renewal when the 'free' users, now hooked on the product, converted to paid users. The PP journey is unique for every company.
11. Marketing is more than just demand gen! Most of the CMOs we spoke to emphasized how their developer relationship team was a game changer in driving customer love. For developer tools and infra, it is skewed towards brand and community. For application, it's more demand gen followed by brand marketing. Demand gen can help you meet this year's targets, you will need product marketing to hit next year and brand marketing to hit two years out. One can't start investing in a brand early enough. At the end of the day, the software buyer is a person and people care about brands.
12. It is hard for a tool to get to $1 billion ARR. Platforms, however, can scale. Those are interesting plays because that's how you amortize S&M best. One is more likely to succeed in building a platform if you are focused on the same buyer and adjacent use cases e.g., ServiceNow for CIO, Outreach for CRO etc.
13. Scale brings new challenges. Whenever you scale 2x, you see something you haven't encountered before. Example 1: your retail customers may not want to be hosted on a certain cloud vendor. Example 2: Compliance and security norms change when you go to other geos. These have several implications on GTM structure as the organization scales – very large SaaS companies often shift to a sector/geo verticalized GTM post a threshold ARR.
14. SV SaaS companies sell to other SV SaaS companies. It's a close-knit buyer/seller group. The positive is that sales cycles are shorter and one could grow very fast. It also helps you iterate on the product very fast. The flip is SV accounts for 5% of the SaaS market, so too much focus on SV keeps you away from the mainstream market.
15. Some companies do very creative things around renewals to incentivize Customer Success teams to renew early, which is powerful in the current climate. Some give their customers free access to their entire suite of products a quarter before renewal to catalyze upsell at renewal.
Learnings on Product
16. Silicon Valley anchors heavily on customer centricity. Most CPOs we met focussed on CX – features that create delight, eliminate friction (why do you buy an Apple watch? Because it connects with your phone), marketing folks talk about empathy and messaging that resonates with customers, sales leaders talk about how to deliver value before you ask for a contract.
17. Creating product differentiation, for application SaaS in particular, may seem hard. Differentiation comes from customer obsession. It is about the last last 20% features that create differentiation and delight.
18. There was a consensus among CPOs we met that product leaders need to be close to the customer vs. engineering. They felt that there is no substitute for sitting with customers or observing user behavior. Coordination with engineering teams is a relatively easier problem to solve.
19. Bundling is real. Distribution helps consolidate adjacent product categories. If you are operating in a category with lots of adjacent players, you should think about which product has the right to consolidate. Generally, the more commoditized product gets consolidated.
20. PMF and GTM execution are table stakes. At the highest levels, competition is about product strategy and brand. Sequencing products is key. Building for the same buyer persona even if their user persona is different works well. Product leaders of $100 million-plus ARR companies started thinking about Act 2 at $20 million-$40 million ARR. Act 2 leverages on Act 1's strengths..
21. Picking early customers is very strategic. If you pick tech-first companies, they accelerate your roadmap and raise the bar on your product/tech team. This becomes an advantage over time.
22. Several CPOs agreed that the core product doesn't change dramatically as you move upmarket. The bells and whistles of compliance, security, analytics/reporting needs to be built as one moves upmarket.
Sequoia India is a big believer in India's global SaaS story. The team has partnered with over 80+ SaaS companies – many of whom are building global businesses from Day One. Last month, we launched Pathfinders, a platform that connects founders with global ambitions with operators and investors in the US who can help them develop their international go-to-market strategy, make key hires, and think through design choices.
We'd like to do more. If you're an aspiring SaaS founder, please do reach out to us. We'd love to hear about what you're building, and what you think we can do to help you build and scale an enduring company.